The premiere episode of Fear The Walking Dead (FTWD) season 2 finally answered curious fans whether zombies could swim. The Walking Dead companion series that is based on the onset of an apocalypse, narrates the journey of Travis Manawa, Madison Clarke and their extended families.
In the first episode, fans saw that survivors tried to take refuge in Abigail – Victor Strand's yacht – that moored offshore, but soon they learned that finding a safe harbour was not as easy as it seemed.
Well, this was indeed a perfect start to the season as fans were left with more questions than answers. And the show's co-creator and executive producers has claimed that fans would be taken on a fantastic journey as the series progresses.
In an exclusive interview with IBTimes UK, Dave Erickson shared some spoilers and hinted at possible deaths of major characters, he spoke about floating zombies and Travis's complicated relationship with his son.
Excerpts:
Q. Season 1 of FTWD was well received by fans. What can they expect in season 2? Will there be a time jump?
A. Season 2 is going to pick up on the heels of season 1. So we have established that bit on Strand's yacht – the Abigail. One of the things that we have to determine in the first two episodes is where exactly are we going to go [the boat headed]. We are now trapped on a boat in the middle of the ocean, being led by a man whom we don't really know.
...we have to find a destination; we have to find a home. The wonderful thing about Abigail is that, she has a lot of stuff that allows them to stay afloat for quite some time. But the other thing they learned very quickly is that we are not the only people who will have the great idea to take to the open waters.
There will be as much activity and as much danger on the sea as there were on land... They will be in a desperate position to try to find a safe harbour.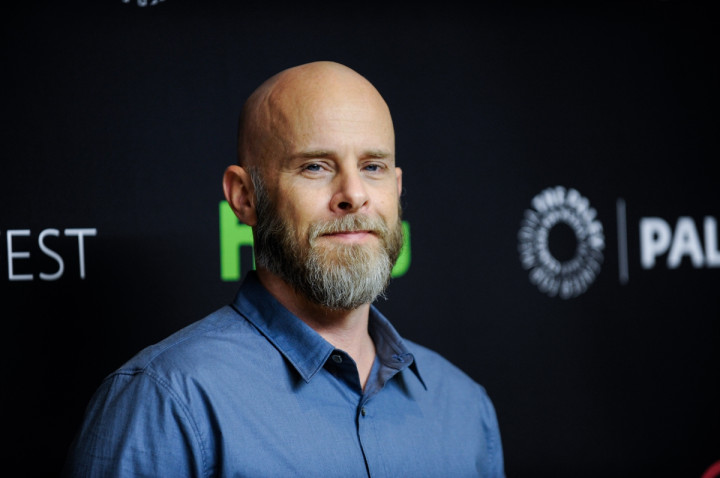 Q. Seem like the apocalypse has arrived and there is no looking back for Madison, Travis and their dysfunctional families. Will they all unite and think and act as one family?
A. There's no way they can return to LA and call it home. One of the initial challenges that Madison and Travis will face is trying to work together, you know children from different marriages.... But that's a lot more complicated now.
At the end of season 1, Travis had to end Lisa's life – the mother of his son Chris – and in the world that Robert [Kirkman] created he did what he had to do... And I think intellectually we understand why he had to shoot Lisa. But from the emotional standpoint, you have a son who is now looking at his father as a man who put down his mom. It's going be very difficult for Chris to understand the situation ultimately. One of the interesting arithmetic for this season is what is family now? You know the blood bond. And that's going to be the big challenges for the families now in this season.
They are now in a place where they will realise that things may not soon be getting better. And they will be confronted with a lot of devious moments. We will potentially see the disintegration of the families as the story progresses.
Q. Fans found Alicia – Madison's daughter – a little weird in season 1, will she turn serious going ahead?
A. Very much so. One of the things we tried to explore in this show is the question of 'who is best suited for the apocalypse'. Who will be able to survive? And interestingly it's the people who lived on the fringes already. People who previously survived violence will probably do well in the apocalypse.
Alicia was a great student, she had a plan to join the university and leave her drug addict brother and mom behind. In many aspects, she is one of the least equipped for this cruel world, but the great thing about Alicia is she is a quick learner. As the season progresses, we are going to see her adaptability and strength. She has always been strong but I think we will see her even stronger.

Q. The zombie count was less in season 1, so will there be more walkers in season 2?
A. Yes... there will be more zombies, more infected because we are totally gone into the apocalypse, into the outbreak. But much like the original show, like the comic book, we'll come to realise that the true danger in the world is not the monsters among us. The real monsters are the people around us and not the walkers. But we will see more zombies.
Q. Is FTWD season 2 about floating or swimming zombies?
A. We will learn quickly that zombies do not swim, but there will be some infected action on the water, that is something we actually experimented in the first couple of episodes and learnt quickly. They don't walk very well and so their swimming skills are even less impressive.
Q. Victor Strand appears much stronger as a person than Travis, what is his story?
A. We will learn more about Victor Strand in the season ahead. When we met him [in the first season] all we knew, he was a wealthy man who was trapped behind the bars with Nick and we found out that he has this beautiful home on the coast and an amazing yacht. One of the big questions is what is his agenda? And why he brought all the people on his yacht? And if he finds a harbour then will he be the saviour of the team. All questions will be answered as the season progresses.
Q. So far, the fate of Flight 462 looks bleak. How many passengers will survive from the plane and would they meet the lead characters?
A. The plane landed or crashed, I think they will definitely meet up with somebody from that flight down the road.
Q. Multiple plane survivors?
A. May be... may be not... we'll see. [Laughs] I don't want to give it away. You will find out very soon.
Q. Walking Dead is known for killing off popular characters in the series, what is the fate of Fear TWD characters? Will there be any major deaths?
A. Anybody can be dead. You have to wait and see.
Q. Will there be a Walking dead cameo or crossover?
A. No, I don't think so. Whenever we are telling a story like this I think you definitely love the idea of being able to merge those two narratives, but The Walking Dead is so far ahead right now [in terms of storytelling] it's going to season 7 next fall... so we are still in the initial stage. I don't know if we will ever be a time line where Travis and Madison will find Rick and Maggie. It's not likely and also the geography will make it very very difficult [for a crossover].