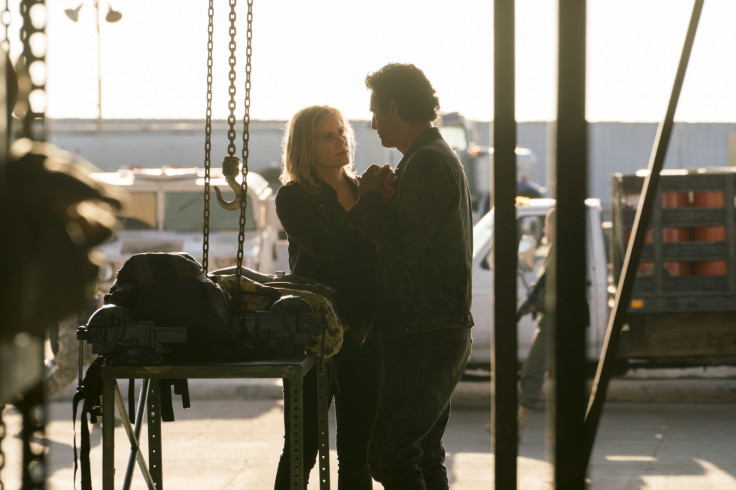 If you are missing some zombie drama following the culmination of Walking Dead season 7, then here's some good news for you. AMC has announced the premiere date of Fear The Walking Dead season 3, which will air on 4 June in the US and 5 June in the UK.
The network also released the synopsis of season 3 that teases a major family reunion. Madison and Travis flee along with Alicia from the hotel where they had taken refuge with other survivors. However, Strand decides to stay back. Nick, who is now the leader of Alejandro's community, decides to take the team towards a safer haven only to get ambushed by a group.
On the other hand, Madison has still not given up on her son Nick and after fleeing the hotel is following his trails to reunite with him. While Travis is supporting his fiancée's decision, Alicia finds it disturbing.
Also, the plot of season 3 will begin from where the last season ended as the "families will be brought together in the vibrant and violent region formerly known as the US-Mexico border". The official synopsis hints that the estranged characters will try to settle in by building new survival societies and will continue their struggles on a day-to-day basis.
It reads as follows:
But rebuilding society does not translate into settled lives as the synopsis also teases major psychological issues for Alicia after she killed Andres in the previous season in a bid to save Travis.
Nick, who was an overconfident leader, is miles away from his mother and his life still remains in danger. It remains to be seen how he will gather up his morale to fight back and reunite with Madison.
Mentioning Strand – who choose to stay in the hotel – the synopsis suggests that the businessman will find a mode of living while Ofelia's struggle for survival continues.