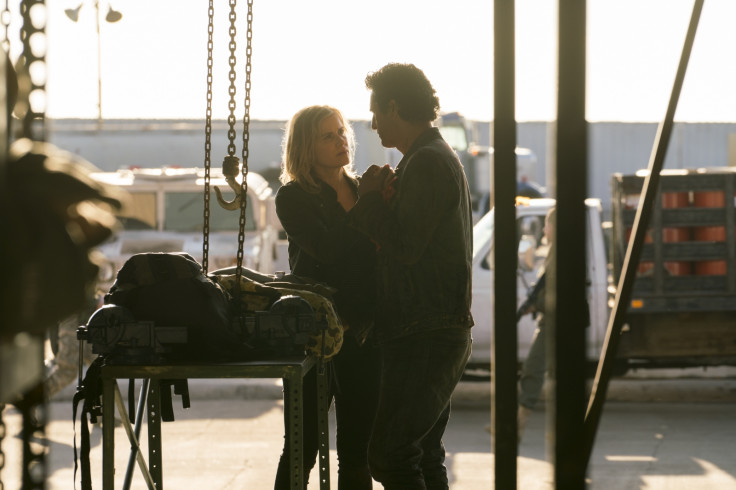 Fear The Walking Dead, a companion series to the original AMC zombie series The Walking Dead, started with great promises but over the course of time it lost its goal and as a result, the second season turned out to be a dull one.
However, it appears the show's creators and producers have learned their lessons from the past mistakes and have put in all their efforts to create one of the best premiere episodes of the series for season 3. The episode starts from where it left its lead characters Madison, Travis, Alicia and Nick.
The family was scattered in the beginning of the second season and was struggling to reunite with their estranged son. And by the finale, they all were shown moving towards a colony. While Nick and Luciana wanted shelter in the army-occupied sanctuary, Madison took the same route to find her son.
But destiny has its own plan for the survivors from Los Angeles and they all eventually landed up in a creepy prison run by lunatics. Will they be able to get out of the heavily guarded confinement and whether the desperate mother will reunite with her once drug-addict son, are the main plots of the episode.
Though the episode is all about family reunion, it was Travis who steals the show. Cliff Curtis's character was an average school teacher, who believed in humanity, love, and peace and continued his efforts to follow non-violence till the second season.
However, fans will see Travis' fierce side as he ruthlessly fights with the bad guys to save his family and kills a dozen walkers. He can easily let TWD fans forget Rick Grimes with his rugged and macho personality, smart tactics and some awful ways to wade off the zombie.
Travis shines in the premiere and displays his ability to be compared with his TWD counterpart, Rick. The first episode from fear TWD is surprisingly tense and action oriented. The plot is realistic and the characters flow with the situations organically making it more believable and less comic-bookish.
From the very first scene, the tempo keeps building with minimal time to breathe in between as the story flows super fast. And by the end, there is an urge to wait for the next Sunday to find what happens to the newly emerged hero and his family.
Executive producers Dave Erickson, Robert Kirkman, Gale Anne Hurd, Greg Nicotero and David Alpertravis have learned from the sharp criticisms they received for the second season and delivered exactly what the audiences wanted to see. If the story flow maintains the pace, like it did in the premiere, there are chances that Fear The Walking Dead can climb up the viewership ratings ladder for AMC.
Fear the Walking Dead premieres on Sunday 4 June in the US and on Monday 5th June at 9pm on AMC UK, exclusive to BT.