A London mother performed a citizen's arrest on the paedophile who raped her 13-year-old daughter. The remarkable story came out as child rapist Fortune Aragua, 25, was jailed for eight years on 18 October.
The south Londoner approached his victim while she was playing with a friend after school on 10 February this year. The girls, still in their uniforms, were on the way to the shops when Aragua approached and started chatting.
When the friend left, Aragua persuaded the girl, who told him she was only 13, to head back to his Stockwell flat.
He started kissing her but then his landlady suddenly returned so he locked the child inside his room and waited for the homeowner to to leave.
Once the coast was clear, he sexually assaulted the girl, who was pleading with him to stop, and then raped her. She left shortly after the attack, according to a statement from the Metropolitan Police.
But the girl told her mother as soon as she got home who, without a second thought, marched straight up to Aragua's front door and made a citizen's arrest on him before calling the police.
The attacker denied raping and sexually assaulting the child, saying he found her on the street looking unwell, offered her assistance then headed home without her.
But the Met's forensics team discovered her DNA on his boxer shorts. This evidence helped convict him of rape, attempted rape and the sexual assault of a 13-year-old girl, at a trial earlier in the year.
Aragua – who also uses the name Izevbigie Sylvester – received an eight year prison sentence and will have to sign onto the Sex Offenders Register for life.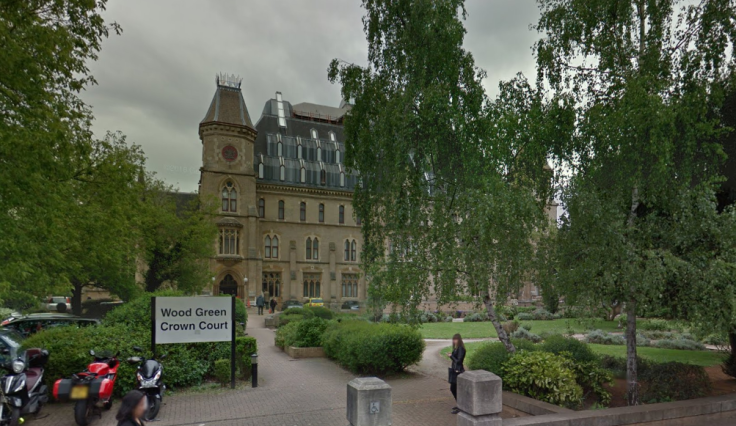 DC Gregg Nicol, the investigating officer from the Met's Child Abuse and Sexual Offences Command, said: "I am pleased with this sentence which reflects the seriousness of Aragua's crimes.
"Aragua is a dangerous sexual predator who targeted and took advantage of a vulnerable young girl for his own satisfaction," DC Gregg Nicol, a Met child abuse investigator, said.
"I would like to praise the victim for her bravery and courage in reporting this heinous crime to the police and for giving evidence at court which ensured Aragua was brought to justice. I hope this sentence will give her some measure of comfort and closure."