After pictures of his wild party nights with Abu Dhabi-based Gulbahor Becknazar surfaced on social media, Amir Khan tried some damage control measures. Taking to Snapchat, the British boxer apologized to his fans for his uncharacteristic behavior while at the same time slamming his soon-to-be ex Faryal Makhdoom for his recklessness.
"I just want to apologise for my behaviour yesterday. I know it's something you guys don't wanna see but it's what my ex-wife in a way drove me to do basically," the 30-year-old athlete told his fans, adding, "Faryal has drove me, her mother have drove me to do this."
The wild weekend in Dubai with the mystery brunette, was just a way to vent his frustrations since his split from Makhdoom became public news, Khan claimed.
While insisting on his innocence, however, the British athlete took a shot at his ex-wife, blaming her for separating Khan and their 3-year-old daughter Lamaisah.
"They've taken my daughter away from me, she's in New York. They've taken her away from me. Faryal's threatening for me to never see my daughter again," he said in the video.
Seeking fan support, Khan continued, "I don't want to live like this. I only went out yesterday because I was so stressed with all the drama that's gone on and I just wanted to let myself go. I don't drink alcohol or anything but I just went out with a group of friends to enjoy my night."
"I just do apologise and I'm sorry for upsetting you all," he added.
This comes after the professional boxer and Makhdoom stunned fans with a bitter public feud on Friday (4 August) over Twitter. Their heated exchange, took a dramatic turn when Khan announced his split and even accused his estranged wife of cheating on him with boxing Olympian Anthony Joshua.
Since the Twitter debacle, however, there has been much drama surrounding Khan and his whirlwind outing with Becknazar, the beauty adviser seen with the boxer in a viral video.
With his arms wrapped around the brunette beauty, Khan is seen asking in the clip, "What's up? I'm here with my girl!" But, in his later comments, the boxer has cleared the air on the night-out.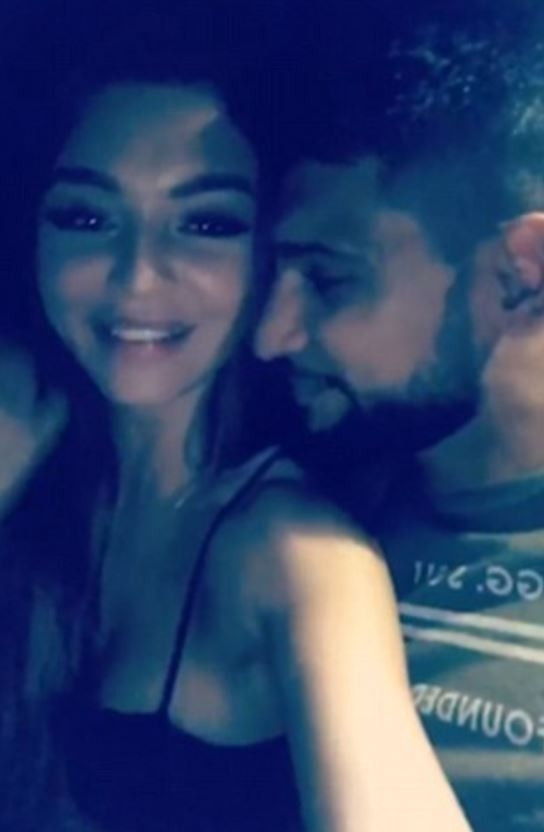 "I'm going to leave tomorrow morning. I think it's time to go back and just sort everything else," he said confirming that he will be flying back to UK soon. He also added, "The divorce is going through anyway and I'm just not happy with things and that's the reason I went out last night honestly."
Khan and Makhdoom tied the knot in 2013, but their marriage has forever been under scrutiny, especially because of the strained relations between the Boxer's family and his wife.
Boxer Amir Khan blasts ex Faryal Makhdoom for taking 'his daughter away'.