Jack Black's Twitter death announcement was a prank by a hacker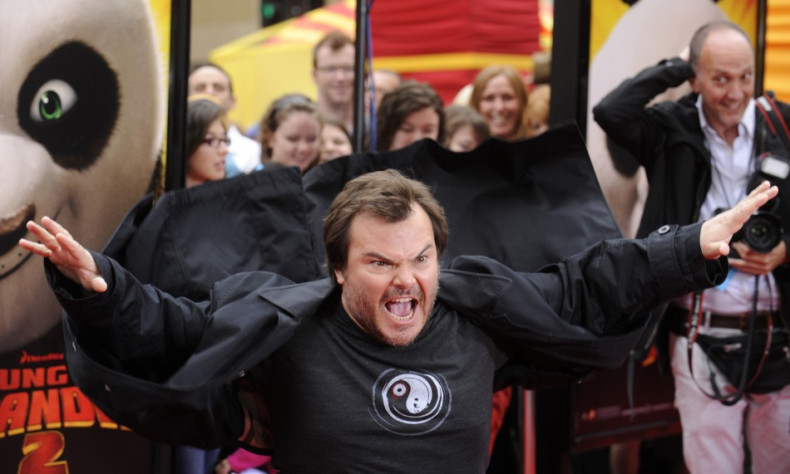 The official Twitter account for Jack Black's band Tenacious D announced the film star's death earlier today. But a few hours later it revealed that the announcement was a prank by a hacker, and that Black was alive. (And needs to change his Twitter password.)
At around 10am (London time) on 6 June, the @RealTenaciousD Twitter account announced the unexpected "death" of the 46-year-old musician and actor. The tweet announced: "I'm sad to officially announce the death of Jack Black at the age of 46, rest in peace brother."
A second tweet, posted an hour later simply gave the hashtag #RIPJackBlack.
And a third, which came two hours after the first, said: "It is with a heavy heart I am to announce that Jack Black passed away last night at 3:37am. The cause of death is yet unknown."
The claims sent Twitter into a storm of confusion, where nobody was sure if they should be believed or whether they were a prank by Tenacious D themselves – Jack Black and Kyle Gass – who are known for their comedic music and fuelling rumours, which may not be true.
Many fans have rubbished the claims with one person claiming the star was on a plane to LA after performing at a gig in Germany the previous day.
At 12.50pm, another tweet from the @RealTenaciousD account confirmed Black's death announcement was prank, "Calm down guys! It's just a prank bro, look there's the camera…"
The poster then followed the tweet with: "The Legend is still alive, it is ok guys :)" and claimed the credit for the prank should go to a Twitter user called @Ruthless. A few minutes later, another tweet was sent, cheekily suggesting Black reset his Twitter password when he wakes up.
Black's fans did not take Ruthless's supposed joke well, calling the self-proclaimed hacker "ruthless", "sick" and "a**ehole".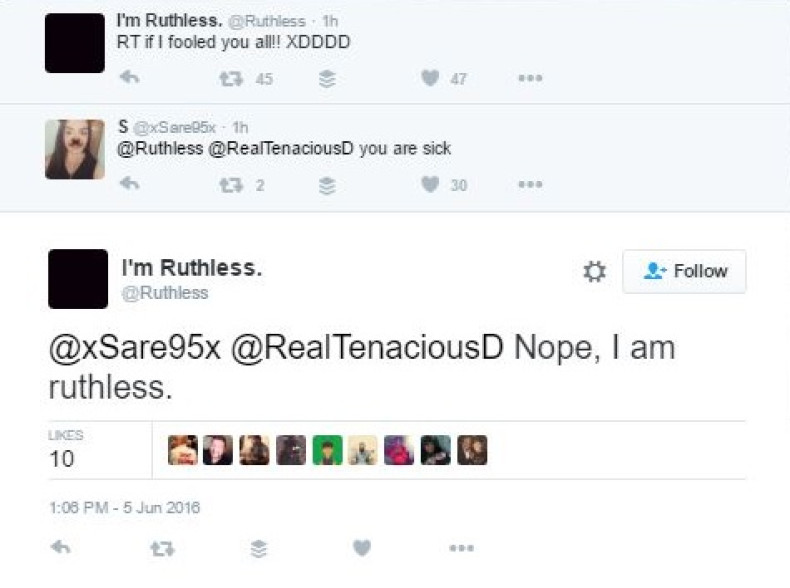 While one Black fan took the time to question Ruthless' technical skills.
This is not the first time Jack Black has fallen victim to a death hoax on social media. Twitter user Rachel Dailey tweeted: "Jack Black has died so many times that nobody is going to believe it when he actually does."
Twitter hacking plague
Several Twitter accounts belonging to A-listers have also been taken over by hackers and used to post tweets.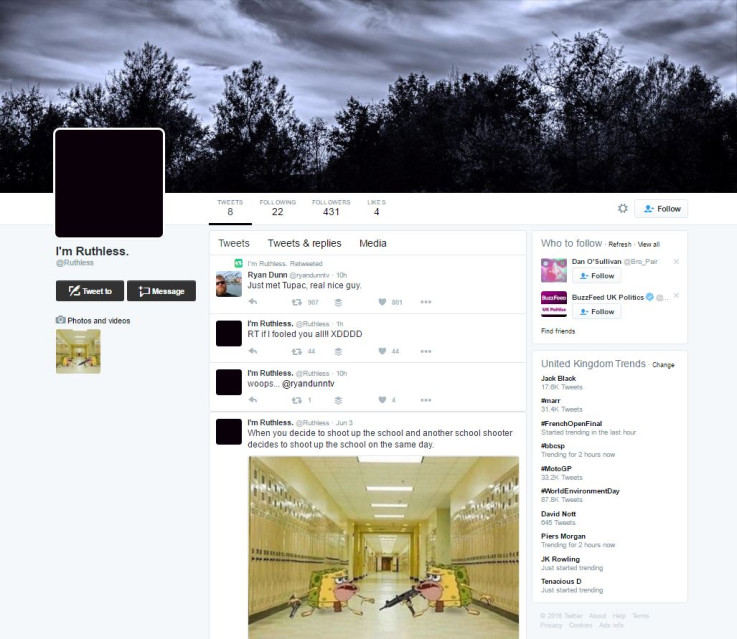 The user of the Twitter account @Ruthless claimed they were responsible for the hoax Jack Black death tweets sent from the official Tenacious D Twitter account
Twitter
Earlier this week, Katy Perry's Twitter account was hacked. The tweets which were posted included homophobia, racism and a request to follow another Twitter account. The account also tweeted a link to a track on SoundCloud, which is believed to be an unreleased song called Witness.
"We want Twitter to be a safe and open community," says Twitter's security page. "We're working to improve our responses to security threats, but user accounts and computers can sometimes become compromised by phishing, hacks, or viruses."
In 2013, Twitter attempted to address the problem of accounts being hacked by introducing two-factor login authentication. When a Twitter user activates this system, attempts to log in cause an SMS message to be sent to a mobile phone registered with the account. The user can only log in once a unique code from the SMS is entered after the Twitter account's password. However, Twitter's two-factor system has met with criticism for being insecure and impractical.