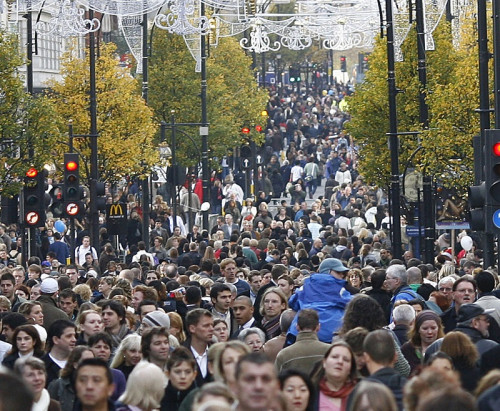 Female entrepreneurs are leading the way as half of the new high street business in Britain over the past two years are owned by women.
According to the BBC, which used data from the Federation of Small Businesses (FSB), the UK's high streets have seen a dramatic number of women starting-up businesses than at any previous time.
The research revealed 49.5% of small firms established in the past two years in retail, or hotels, catering and leisure are owned primarily by women.
This is in stark contrast to high street businesses started more than 20 years ago.
When the FSB last surveyed its members it found that only a quarter (24%) of these businesses were primarily female owned.
"How fantastic to see more women in business; in particular taking a leading-role on UK high streets," said John Allan, national chairman of the FSB.
"The UK's town centres look a lot different today than even five years ago."
He added: "We really need to keep small businesses at the heart of the local community generating wealth, employment and opportunity.
"We are witnessing a welcome change with more women entrepreneurs establishing businesses than at any time before."
The study also revealed six in ten (60%) of shops in Helmsley high street in North Yorkshire are run by women.
The FSB said Helmsley is representative of a wider shift across the UK with increasing numbers of female entrepreneurs driving economic growth in town centres.
Further research also found women business owners are less likely to take financial risks, borrowing an average of £18,700 for their business compared to £28,800 borrowed by male business owners.
The FSB also said that access to finance remains an issue for small firms in every sector, with 40% of firms applying for finance having their applications denied.