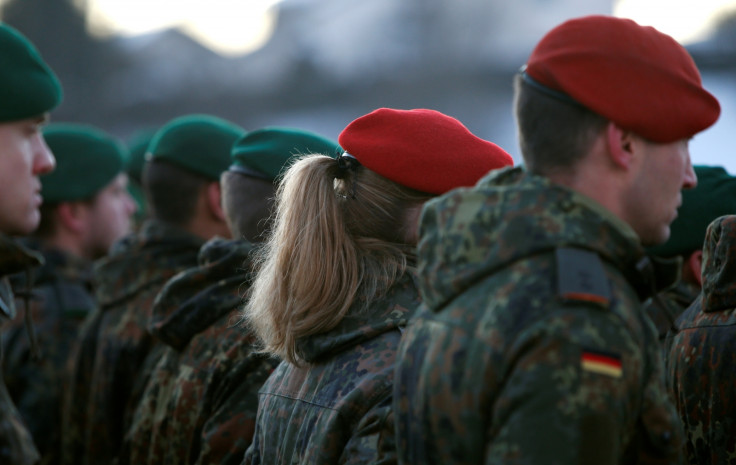 Women in the German army have been forced to strip naked and take part in shocking hazing rituals, a new report that has stunned the country reveals.
The German defence ministry published its report into the humiliating practices on Wednesday (15 February) after Der Spiegel uncovered instances of abuse, triggering an official investigation.
However, the ministry's inquiry unearthed new details about the extent of the abuse and how humiliating the practices were.
At the Stauffer barracks, in Pfullendorf, southern Germany, the female recruits were forced to strip down and pole dance while the men got drunk, the report seen by Der Spiegel states.
For "medical tests", the women had to completely undress and training supervisors proceeded to touch their breasts and genitalia. Meanwhile, other instructors took photos of the humiliation, claiming it would be beneficial for "training purposes".
According to victim testimony, some of the women were also sodomised. Others were bound to chairs and doused with water hoses.
Ursula von der Leyen, Minister of Defence, personally stepped in and lead the investigation after hearing of the allegations. "The actions in Pfullendorf are repulsive and abominable," she said in an earlier statement, reported Deutsche Welle.
In addition to the distressing nature of the abuse, Leyen found that the practices were systemic and not isolated minorities. A "fundamental change in mentality" among all soldiers deployed at Pfullendorf, her report states.
Seven training supervisors have now been transferred to other bases and departments, but no one has lost their job.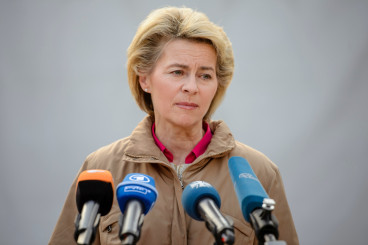 The base's commanding officer, Colonel Thomas Heinrich Schmidt, who has been in charge of Pfullendorf since 2013, was also transferred, but not let go.
Gisela Manderla of the ruling Christian Democratic Union party criticised Leyer for not going far enough in her punishment.
"You will probably never be able to fully stop hazing rituals among soldiers," she said. "But people who violate someone's personal rights and privacy should be fired from the Bundeswehr [German army] immediately."