A female nurse has admitted posing as a male doctor and using a voice-changing app to con other women into sending naked photographs of themselves.
Adele Rennie collapsed into tears in the dock after being told she faces jail after duping ten different women, including a former Miss Scotland finalist, into deceptive relationships.
The 27-year-old, a former staff nurse at Crosshouse Hospital in Ayrshire, used aliases, social media and dating websites to contact unsuspecting victims.
She pretended close relatives were dying of cancer or had fatal heart attacks to gain sympathy – and even contacted one victim after being charged by police.
Rennie admitted 18 separate charges of stalking causing fear and alarm, sexual offences, data protection breaches, attempting to pervert justice and breaching bail conditions, between 2012 and 2016 at Kilmarnock Sheriff Court.
Sheriff Elizabeth McFarlane, placed Rennie on the Sex Offenders Register, adding: "I have just heard the most astounding narrative of facts I think I've heard in my entire judicial career."
The former nurse is due to sentenced on 18 December.
Rennie created three different aliases – at least two of which she claimed were doctors – David Crolla, David Graham and Matthew Mancini.
She supplied hunky pics for her bogus creations on Facebook and tragic storylines in order to snare her victims, most of whom have not been named.
The court heard that in 2013, Rennie contacted one of her victims on Facebook, presenting herself David Graham who worked as a doctor in the intensive care unit at Glasgow Southern General Hospital.
They engaged in sexual chat online and over the phone, with Rennie using a voice changing app.
Rennie had told the victim that David Graham's sister's husband had committed suicide, when the woman insisted they meet the nurse avoided this by saying that David Graham's sister was dying.
Later in 2013 Rennie was on a night out with colleagues, including a 23-year-old woman who she later contacted on Facebook again posing as Dr Graham.
'I've got your photos'
Rennie persuaded the victim to send pictures in her underwear and in return, the nurse sent a photograph of a male torso and erect penis.
The judge heard in June 2014 Rennie was on another night out with others including a 24-year-old woman, who she later struck up an online relationship as David Graham.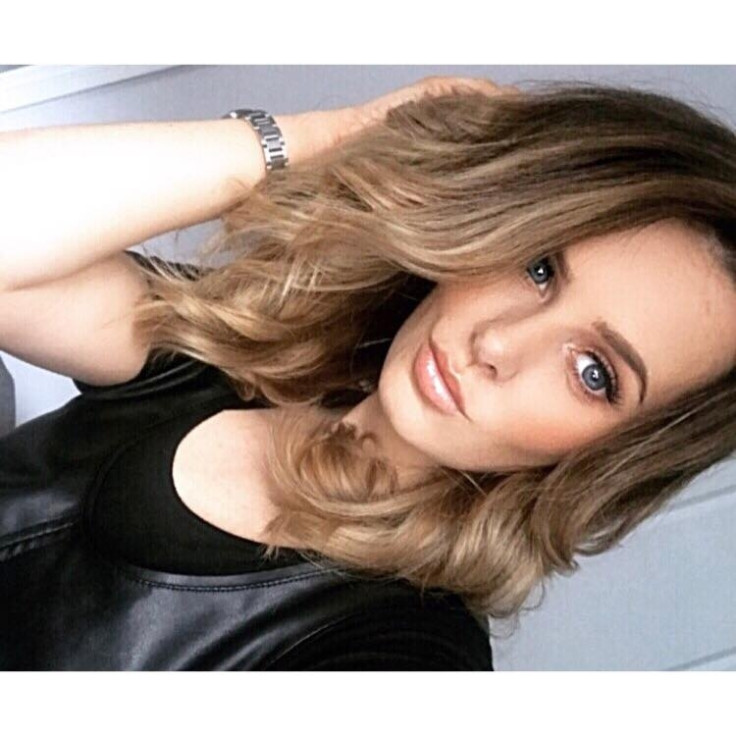 Prosecutor Scott Toal said: "He [Rennie as David Graham] would tell her what to do and sexual conduct took place over the phone," reported the Daily Record.
But when the relationship went sour the woman collapsed on a shopping trip after Rennie called her a bad mother during a phone call. The nurse warned: "Just remember, I've got your photos."
Rennie also met model and Miss Scotland finalist Abbie Draper, who visited Crosshouse Hospital to see her 80-year-old grandfather, who had suffered a stroke.
Draper, 27, was contacted on Facebook by Rennie again posing as David Graham and the pair struck up a seven-month friendship.
But the court heard that another friend of Draper's became concerned after seeing that Graham and Rennie shared the same phone number.
Draper contacted the hospital where Graham is supposed to have worked, who said they had never heard of him. She then sent an angry barrage of texts to Rennie, who still claimed she was a real "f****** doctor".
Police began to probe Rennie after she resigned from Crosshouse Hospital following an NHS enquiry when she was confronted by one of her victims.
When officers went to Rennie's home they told the court she deleted her social media apps and internet history, tried to hide her mobile phone in the bathroom then deliberately locked it by logging in the wrong passcode.
Prosecutor Toal told the court Rennie targeted one other victim even after the police had brought charges against her.
Professor Hazel Boreland, nurse director at NHS Ayrshire & Arran, said: "We were alerted to serious misconduct issues, immediately suspended the individual and conducted a full investigation. This individual never returned to NHS Ayrshire & Arran following suspension and we reported our concerns both to Police Scotland and the Nursing and Midwifery Council."