Topless Femen Protesters Hit Paris Fashion Week [PHOTOS]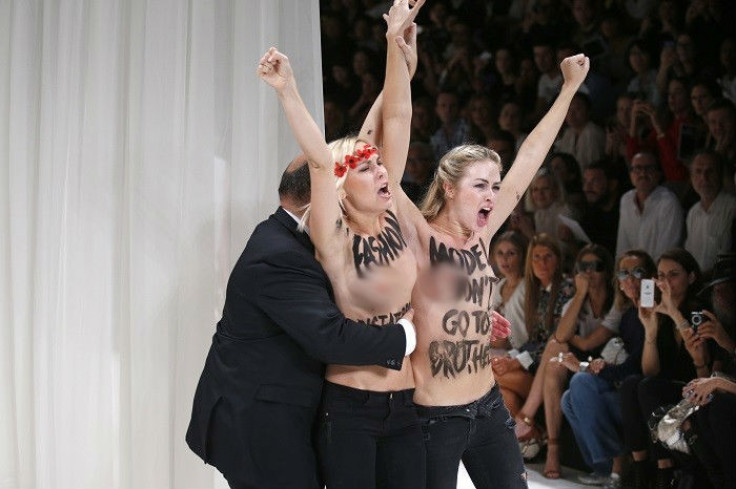 Ukrainian feminist group Femen stormed the Nina Ricci runway at Paris Fashion Week, protesting at sexism in the fashion industry.
The bare-breasted protesters had the slogans "Model don't go to brothel" and "Fashion Dictaterror" written on their chests.
They were also shouting "fashion fascism" as they ran on to the catwalk, before being dragged away by security, as they demonstrated during the Spring/Summer2014 women's ready-to-wear fashion show for Nina Ricci.
Liverpool model Hollie-May Saker who was modelling for designer Nina Ricci, said she "punched" two Femen protesters who broke onto the catwalk.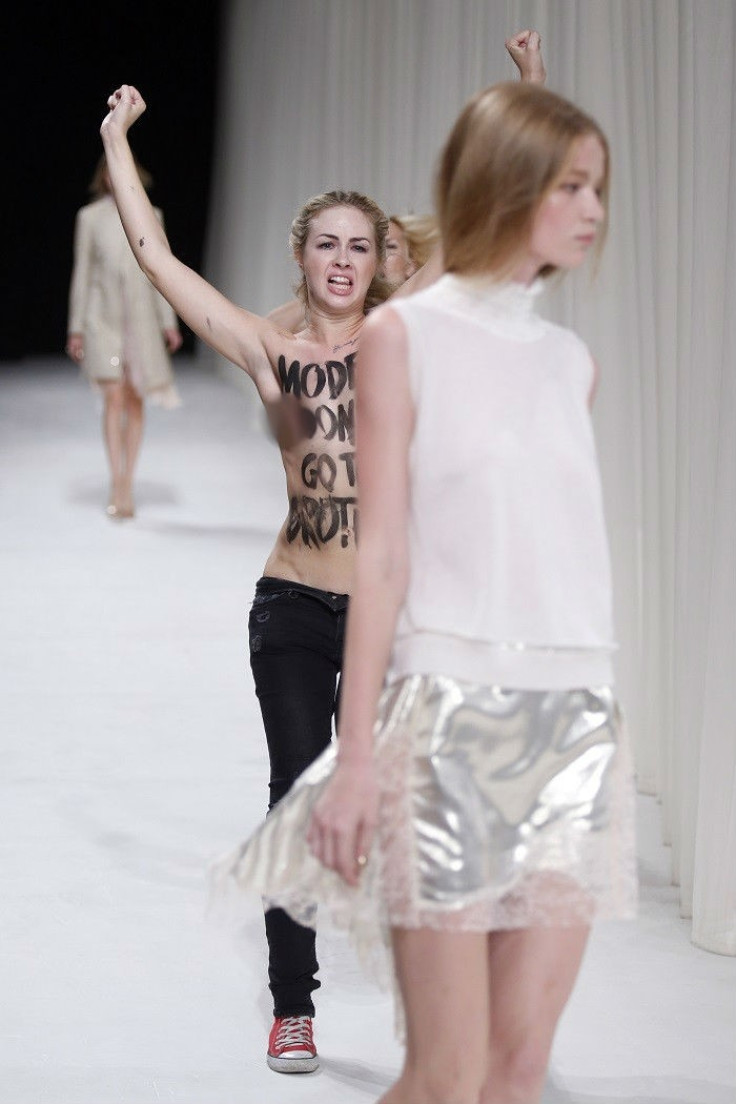 Speaking to the Liverpool Echo, Saker said: "I punched her - I didn't mean to but she grabbed my arm and I just wanted to get her off me.
"I was the 19th girl out of the catwalk and I could hear screaming behind me.
"As she grabbed my arm she lifted my skirt exposing me - I pulled my arm back with such force that I landed a punch square on her nose."
Saker added that despite feeling angry because the protesters had "ruined her favourite show" she continued to model for the rest of the event.
The 18-year-old said she "knew the Scouser in me was bound to come out eventually during fashion week" in a tweet after the incident.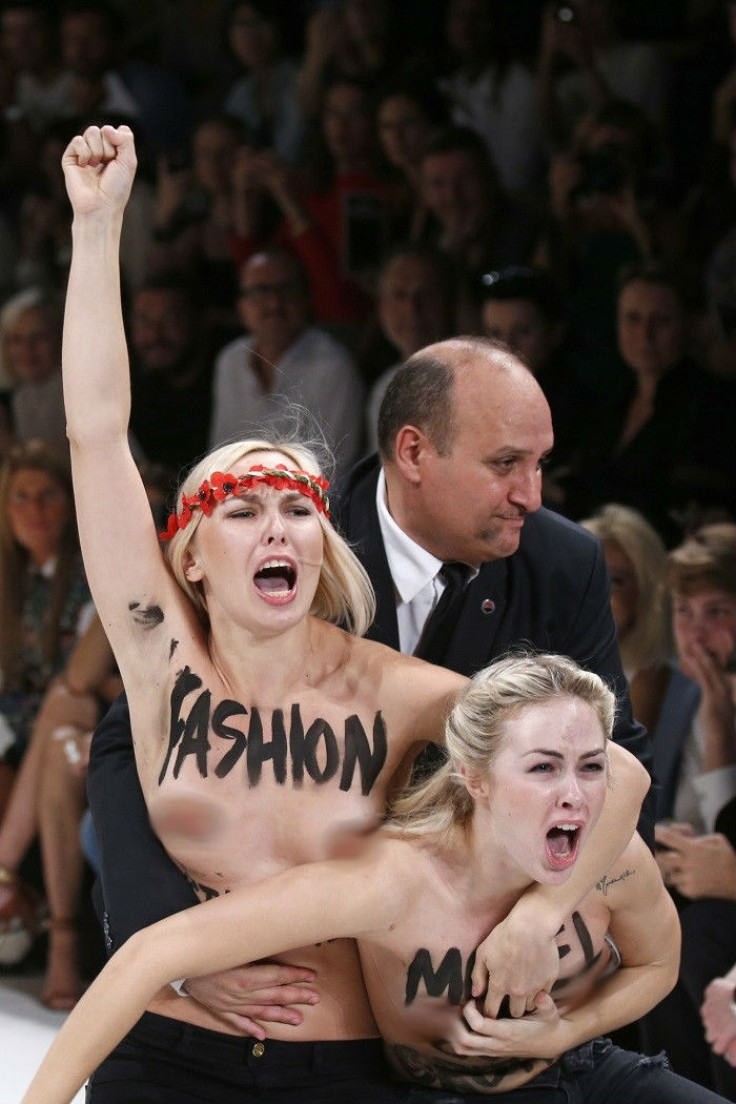 Anfield resident Saker continued to walk around the catwalk even as the protesters were being pulled off stage.
Femen has protested during Fashion Week before. Last year they demonstrated outside Versace's show holding up signs that read "fascism = fashion," "model do not go to brothel" and "anorexia" emblazoned under a modified Versace logo.
This year is the first time that the feminist group have managed to get past security and on to the catwalk.
Femen is a feminist Ukrainian protest group based in Kiev and Paris. The organisation became internationally known for its controversial topless protests against sex tourists, religious institutions, international marriage agencies, sexism and other social, national and international topics.
© Copyright IBTimes 2023. All rights reserved.