Femen March Topless in Muslim Area of Paris to Celebrate Boot Camp Opening
Members of the Femen radical feminist group have paraded topless through Paris to celebrate the opening of their new training centre, aimed at teaching feminists how to evade security forces.
The Ukrainian women's group marched half-naked through a predominantly Muslim neighbourhood in Paris' 18<sup>th arrondissement with messages written on their chests including "Muslim, let's get naked" and "Our God is a woman".
Among the activists was Inna Schevchenko, who fled to France over the summer after taking a chainsaw to a large wooden crucifix in Kiev to demonstrate her support for Russia's Pussy riot punk collective.
She said the activists wanted to "go to war against patriarchy and dictatorship".
"We're opening the first international training centre for feminists who want to transform themselves into soldiers," Shevchenko added.
Twenty Femen members marched in high-heeled boots, skin-tight jeans and flower crowns, chanting "liberty" and "nudity".
The boot camp's purpose will be to "recruit soldiers" in their fight against the discrimination of women, said the group.
"If you are interested, it's not complicated," activist Eloise told Metro. "You just have to take off your T-shirt."
Five French members of the collective were arrested in London during a topless demonstration against the International Olympic Committee (IOC).
In May, topless members of Femen seized the football trophy of the Euro 2012 on display in Ukraine to protest against the increase of sex tourism in the former Soviet republic.
In April, members of Femen staged a naked protest to defend Ukrainian women's rights to abortion. The activists climbed to the top of the Cathedral of St Sophia in the centre of Kiev and stripped from the waist up to protest against a bill that would ban abortions in the former communist country.
Members of the group protested naked in Istanbul on International Women's Day to put the spotlight on domestic violence in Turkey.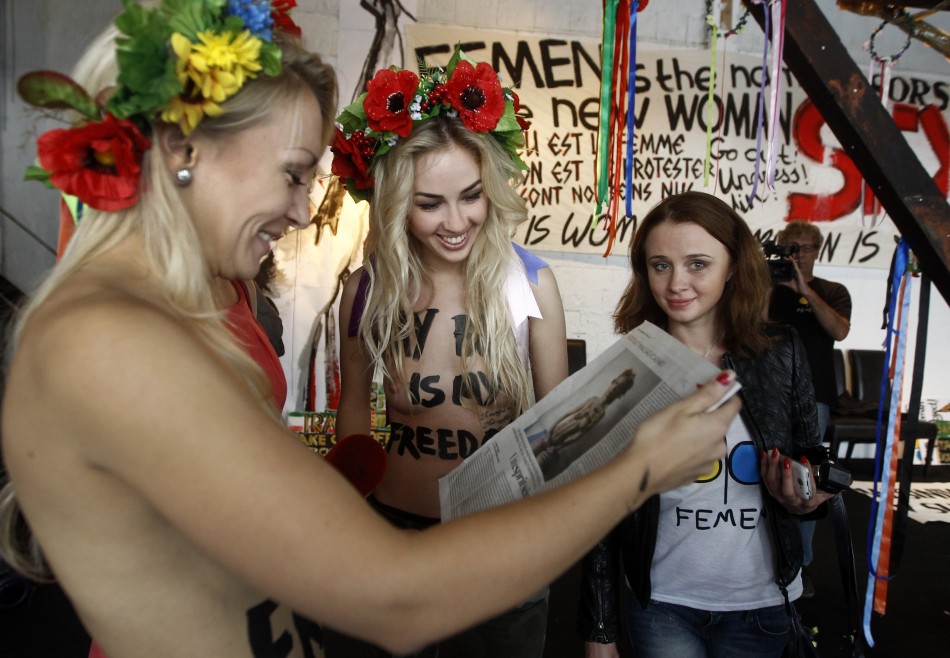 © Copyright IBTimes 2023. All rights reserved.