'Transphobic' feminist Julie Bindel banned from Manchester student union talk on free speech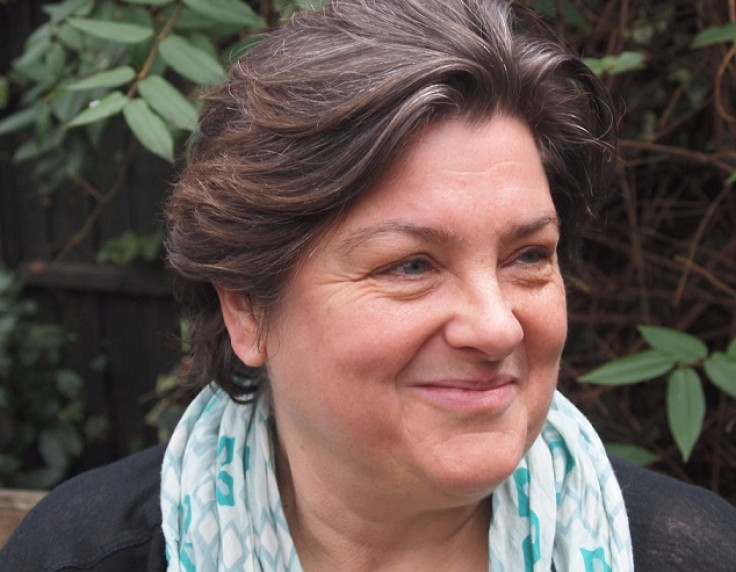 A radical feminist activist and author has been banned from appearing at a talk at the University of Manchester's Student Union about feminism and free speech over fears she would impeach its "safe space policy". Julie Bindel was invited to talk at an event by the university's Free Speech and Secular Society entitled "From liberation to censorship: does modern feminism have a problem with free speech?" along with the associate editor of Breitbart and men's rights activist Milo Yiannopoulos.
After sending a speaker invite request to Manchester SU, the union later decided to deny her permission to attend the event after believing she could "incite hatred towards and exclusion of our trans students".
Bindel, co-founder of the group Justice for Women, has been heavily criticised in the past for her views of transsexual and transgender people and has been included in the National Union of Student's (NUS) 'No Platform Policy' – which bans certain people from ever appearing at university events because of their views – for several years.
In the past, she has published an article in The Guardian entitled 'Gender benders, beware' in which she argued that men who undergo gender reassignment should not be considered women in the same way "shoving a bit of vacuum hose down your 501s does not make you a man" as well as giving an interview on BBC Radio 4 suggesting sex change operations are an "unnecessary mutilation".
Manchester SU said they have now blocked Bindel from appearing at the event on feminism and free speech over fears she would break their safe space policy that states all students should be "free from intimidation or harassment, and from prejudice or discrimination" on grounds such as race, religious beliefs or trans status.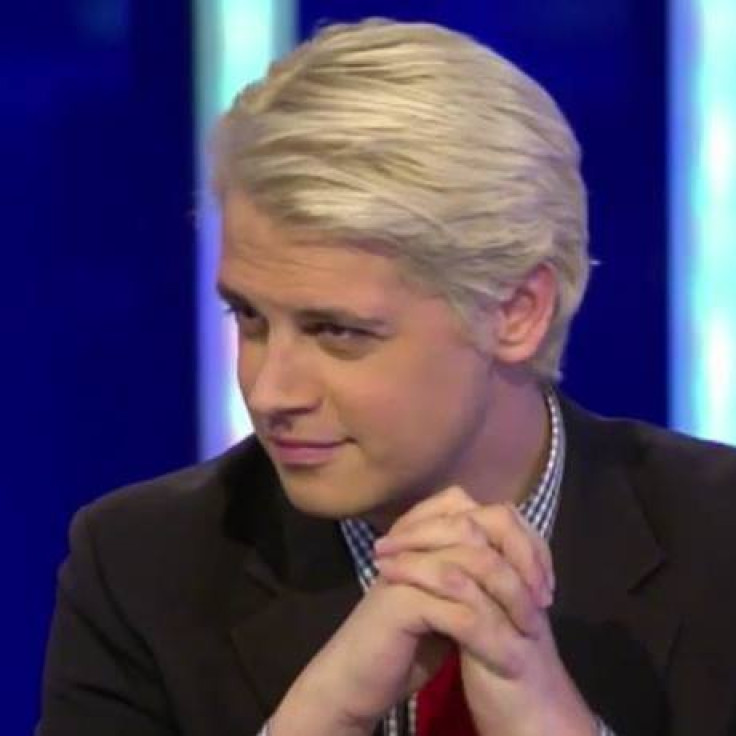 Milo Yiannopoulos is still a speaker despite controversial views
Twitter
However, the SU said they will still be allowing the controversial Yiannopoulos to speak at the event, albeit with "extra security", despite airing similar views. These include publishing an article on his personal blog arguing "transgenderism is a psychiatric disorder" and recently describing a story about a trans teenager receiving her first dose of hormones as "repulsive" and the "definition of child abuse".
Bindel said the fact Yiannopoulos is still allowed to talk at the event is proof of a "personal witch hunt" against her. She added on Twitter: "If it were really to protect trans students @Nero would also be banned. It's pure misogyny."
Explaining the decision, Manchester SU Women's officer Jess Lishak said: "Julie Bindel is a journalist and activist who's been on a crusade against the trans community, and trans women in particular, for many years. She abhorrently argues that trans women should be excluded from women-only spaces, whether that be through feminist organising or women's sexual and domestic violence services.
"All of these transphobic slurs that Bindel continues to spout are extremely dangerous; they're dangerous for trans people and they're dangerous for feminist and liberation movements in general."
"This is not about shutting down conversations or denying free speech; this is about keeping our students safe. If this were about silencing people we happen to disagree with or avoiding uncomfortable conversations, we would be denying the application for Milo Yiannopoulos to speak."
Yiannopoulos told the IB Times UK: "I'm disturbed by how quickly American-style no-platforming and the absurd 'safe space' culture has infected British universities. It is profoundly anti-intellectual and runs counter to the entire purpose of a university.
"In my view any student demanding a safe space or a trigger warning on a course text should be immediately expelled. They have shown themselves to be incapable of meeting the demands placed on them by their course of study."
In a column for Breitbart, he added: "What particularly concerns me about this series of events, of course, is that Julie was the one to get banned instead of me. As she rightly notes, I am 'an anti-feminist, deeply offensive b***end.' Yet the Union has allowed me to speak, albeit with heavy restrictions. I'll have to raise my game."
A spokesperson for the Free Speech and Secular Society said: "We were very sad, though in no way surprised, to be notified today that our Students' Union is seeking to censor our upcoming of event. Once again those residing at the top of our SU are making a joke of free expression and the university ideal."
Update: Manchester SU bans second guest Milo Yiannopoulos from free speech event following Julie Bindel outcry
© Copyright IBTimes 2023. All rights reserved.