Ferguson Protests: Autopsy Finds Michael Brown Shot Six Times as Riots Continue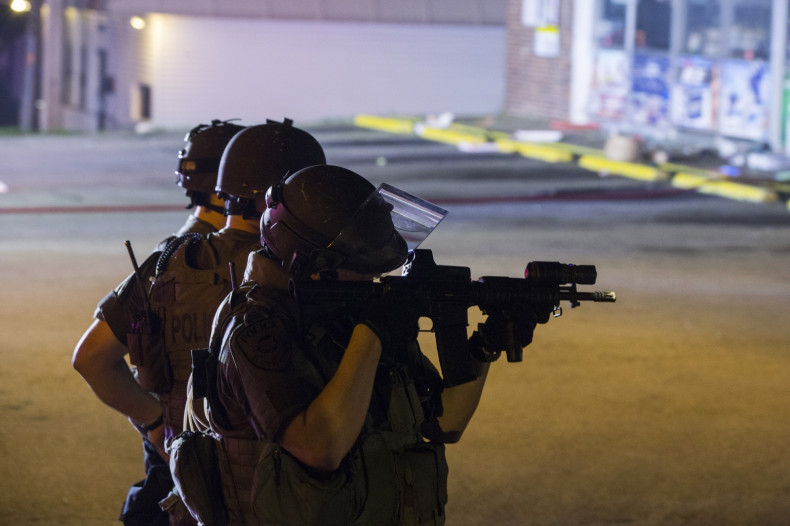 An independent autopsy report has found the unarmed black teenager Michael Brown was shot at least six times including twice the head by a police officer.
According to the preliminary results of the autopsy, which was conducted at the request of Brown's family, all six bullets including the four on his arms were fired from the front.
One of the two bullets which pierced Brown's skull went right through his right eye, came out of the jaw and re-entered the collar bone, the New York Times reports, citing the autopsy report.
It was not thought to be a close-range shooting as there was no gunpowder residue on the 18-year-old's body. However further examination is awaited.
Meanwhile, Ferguson is in a continued state of emergency as police used tear gas ahead of a second night of curfew. There has also been reports of gunfire amid the protests.
The curfew is in force from midnight (05:00 GMT) to 05:00 (10:00 GMT).
The private autopsy on Brown was conducted by high-profile examiner Michael Baden. The US Justice Department has said they will have another autopsy considering the sensitivity surrounding the incident.
"To have a shot that's at a 90-degree angle from the top of his skull to the bottom of his chin, almost vertical, which sounds like an officer standing over him," an attorney for the Brown family Anthony Gray told the Los Angeles Times.
This is the first time critical information about the shooting has been revealed and has been expected to fuel protests in the Missouri town.