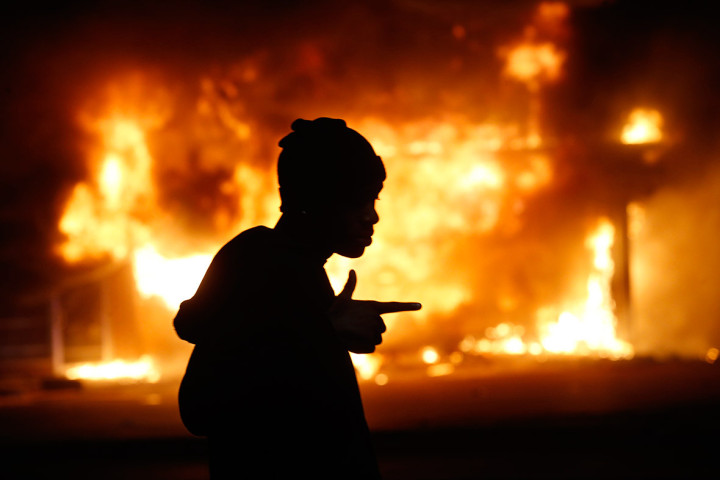 Darren Wilson, the white police officer who killed teenager Michael Brown, has reportedly received significant financial donations to help pay for all his legal fees.
Wilson, who shot dead the unarmed teenager in Ferguson, Missouri, resigned from the police force after angry protestors continued to demonstrate after the grand jury declined to indict Wilson.
Neil Bruntrager, Wilson's lawyer has stated that Wilson chose to resign, fearing for the safety of his fellow officers if he remained part of the Ferguson police force.
The department had received a number of death threats since sporadic violence broke out after the shooting on 9 August.
Rev. Jesse Jackson, one of the leaders of the demonstrations in Ferguson, said that Wilson's resignation was "a step in the right direction". However Jackson reiterated that more needed to be done to bring justice to Brown's death.
The 28-year-old has reportedly received up to $500,000 (£320,000) worth of donations from private supporters, who feel Wilson has been made into a scapegoat by local residents.
The Brown family are believed to be planning on launching a civil case against Wilson, in the hope of receiving some of the donations given to the disgraced police officer.
The money is considered blood money by many of the Brown family's supporters. Wilson has insisted he has no regrets about his actions and has refused to offer an apology to the family.
Wilson has been living in hiding for the past three months after shooting the unarmed 18-year-old.
Whilst in hiding, Wilson married Barbara Spradling, who is also a Ferguson police officer. Wilson and Spradling are expecting a baby together.
Ten protestors were arrested during a Ferguson protest in Portland, Oregon whilst a further two protesters were detained after a night demonstration near the Ferguson police headquarters, last night.