Fernando Donis: Architect behind Dubai Frame says he was banned from building site
150-metre Dubai Frame opened on New Year's Day and boasts sky-high views of the city.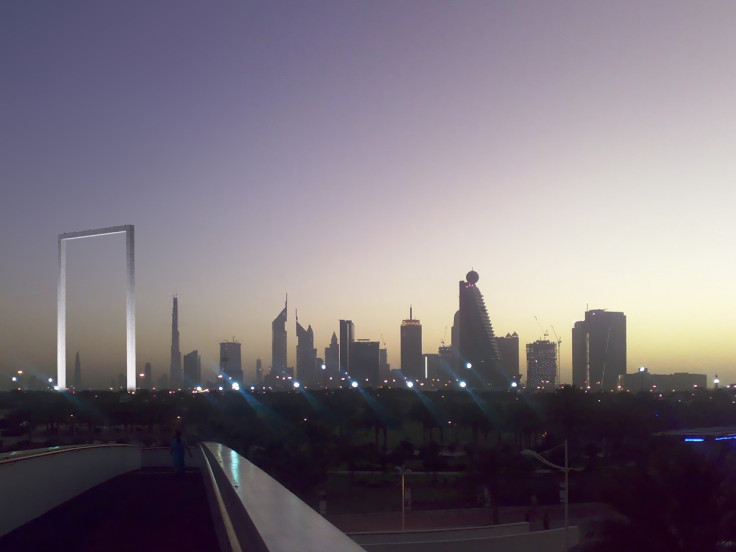 Dubai added another tourist building to its growing list of record-breaking attractions when it unveiled the "biggest picture frame on the planet" this week.
The 150-metre Dubai Frame opened on New Year's Day in the emirate's Zabeel Park, allowing visitors panoramic views of the old city of Deira to the north and soaring towers of the modern city to the south.
For 50 dirhams (£10), visitors also get two exhibitions: one charting the history of the Middle East state, and another offering high-tech glimpses of the city could look like half a century years from now.
The 50-storey Frame joins a long list of superlatives Dubai hosts as it diversifies economy away from oil and towards tourism, preparing for life when its oil wells eventually run dry.
The state already boasts tallest skyscraper, the largest shopping mall and the longest driverless metro system in the world.
But the Frame opens a decade after it was first designed, and with the ill-will of the architect who designed it.
"They took my project, changed the design and built it without me," says Fernando Donis, the Mexican designer who won a 2008 international competition to come up with a building to promote the changing face of Dubai.
Donis' designs beat more than 900 entries from around the world in a prize run in collaboration with the International Union of Architects (UIA), a Unesco-affiliated organisation that ran the competitions for the Sydney Opera House and the Pompidou Centre in Paris.
Donis told the Guardian: "Instead of another massive structure. I proposed a void. Something that would frame all the other landmarks."
The architect received his $100,000 prize and was flown to Dubai to have dinner with the state's crown prince.
But shortly afterwards he was sent a contract by Dubai authorities demanding he hand over his intellectual property, never visit the building site and never promote the project as his own work.
Donis attempted to sue Dubai, but saw his legal action fail. The architect's New York-based lawyer Edward Klaris said: "The Dubai legal system makes it impossible to sue the municipality unless the municipality gives you authority to sue them. They give themselves sovereign immunity against any lawsuit."
The project was stalled for a number of years, until the state recovered from the 2008 global financial crisis. But when building work began it was led by Hyder Consulting, a branch of Dutch engineering giant Arcadis, with no involvement from Donis.
The designer said: "We would like it to have been much more subtle, with less décor, but it does precisely what I wanted. I just would have loved to be part of it."