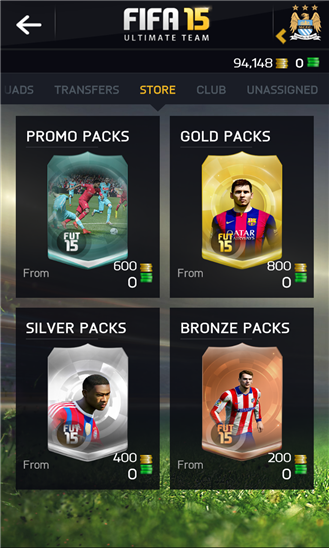 Electronic Arts has now made available the Fifa 15 Companion application that works within your Windows Phone smartphones.
The Companion application is available for free download, and users are required to have an origin account connected to Fifa 15 (PC, Xbox One, Xbox 360, PlayStation 3 and PlayStation 4).
One of the important aspects about Fifa 15 is the Fifa Ultimate Team (FUT). However, to use/play the FUT, you are required to create your own club in the Fifa Ultimate Team Mode in Fifa 15 PC, Xbox One, Xbox 360, PlayStation 3 and PlayStation 4 game versions.
Apart from the Fifa Ultimate Team game functionality, the Fifa 15 Companion app provides the following functionality:
New Feature: Concept Squads – that let users plan and pick a powerful squad.
Users can manage their FUT squads your FUT Squads by optimizing chemistry, formations, and players.
Users can find and even bid on players on the FUT Transfer Market.
Users can even sell players with the FUT Transfer List.
Users can purchase packs from the FUT Store.
Users can access the entire EA SPORTS Football Club Activity, News, and Notifications.
The Companion app complements the Fifa 15 full version game that is installed within Xbox One, Xbox 360, PlayStation 3, PlayStation 4 and the PC platforms.
The Companion is compatible only with Microsoft's Windows Phone 8 and Windows Phone 8.1 operating platforms.
The application is available for download in the form of a 9MB file. Click here to navigate to the Windows Phone Store now, and download the application.