Fifa 16 Ultimate Team hack: Cyber criminals trick EA Origin to steal coins from top YouTubers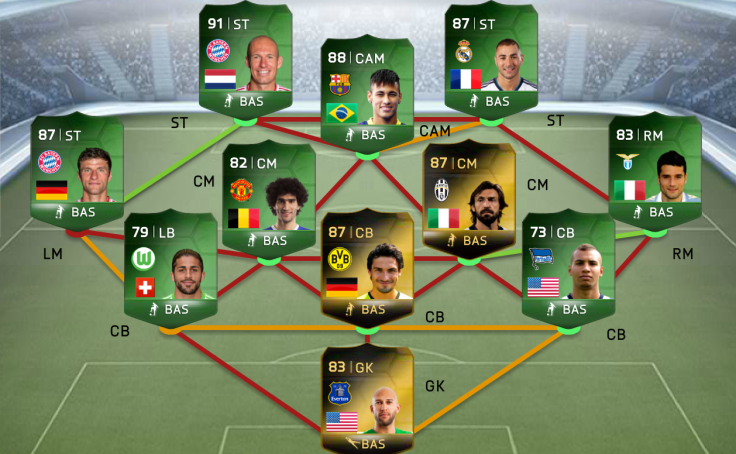 Well-known YouTubers including W2S and NepentheZ have been targeted by criminals who gained access to their EA accounts to steal thousands of pounds worth of in-game currency. As well as stealing millions of "Fifa coins" the cyber-thieves also sold valuable players in the game's Ultimate Team mode.
The criminals are thought to have called Fifa's publisher and developer EA pretending to be the YouTube personalities in an attempt to get their EA Origins accounts transferred to an email address in possession of the hackers.
W2S, NepentheZ, AnEsonGib, Nick28T, Bateson87 and MattHDGamer are the YouTubers affected. Between them they have over 9.5 million subscribers with videos racking up hundreds of thousands of views. Each has uploaded a video about how they got hacked, which can be found in the links above.
Speaking to the BBC, Matthew Craig, the man behind MattHDGamer, said: "There have been about 10 or more accounts which have been hacked over the last two weeks, me included." He says EA apologised once he had alerted them to the hack and have helped him since. "They got my account back, added four or five more security measures, and my account has been fine since."
The Fifa series' Ultimate Team mode has become the most popular facet of the long-running, highly-successful series. In it players build a squad through play and the acquisition of Fifa coins, which they can use to purchase packs of cards featuring new players and bonuses or purchase players outright in the transfer market. To speed up progress users can purchase Fifa coins with money, giving players real world value.
An EA spokesperson said: "We encourage all Fifa players to secure their accounts with authentication and verification steps, which we outline on our help and our product sites. We are consistently working through our customer experience teams to secure accounts and make sure players are educated when account compromises are made."
For all the latest video game news follow us on Twitter @IBTGamesUK.
© Copyright IBTimes 2023. All rights reserved.