Fifa corruption: Vladimir Putin accuses US of meddling where it 'has no business'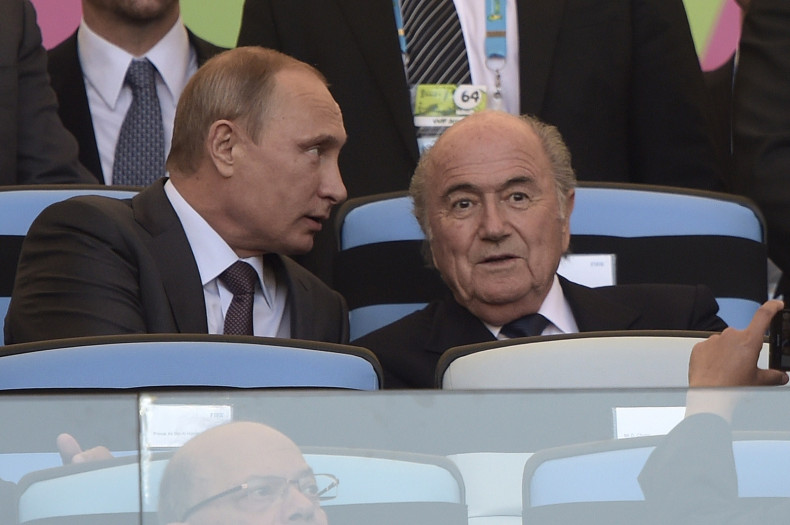 Russian President Vladimir Putin accused the US of interfering beyond its jurisdiction by investigating allegations of widespread corruption among top Fifa officials.
In a televised address, he said it was "odd" that the investigation into corruption at football's world governing body was launched at the instigation of US officials.
"This is yet another blatant attempt [by the United States] to extend its jurisdiction to other states," the Russian president said on 28 May, after seven Fifa officials were arrested in pre-dawn raids in Zurich.
"This is yet one more attempt to try and impose their law against other states. I am absolutely sure that this is an attempt to try and stop Blatter from being re-elected as Fifa president, which is a grave breach of the principles of a functioning international organization."
"They, these officials, are not citizens of the USA, and if something happened, it did not take place on the territory of the United States and the US has no business in this."
In a separate investigation, Swiss prosecutors are examining the Fifa decision to award the 2018 World Cup to Russia and the 2022 World Cup to Qatar.