Fifa in Crisis: Jack Warner's son admits scalping World Cup tickets in multi-million dollar scheme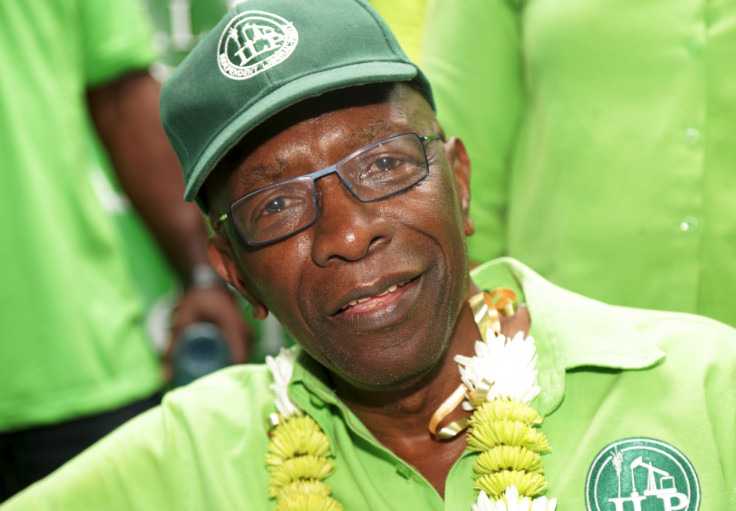 The son of wanted Fifa official Jack Warner admitted to scalping tickets for the 2006 and 2010 World Cups and selling them for a "substantial profit," court documents unsealed on 5 June revealed.
Daryan Warner pleaded guilty to a number of charges in 2013 in an agreement with US prosecutors to provide evidence of corruption within Fifa, the Daily Mail reported. According to court documents, Daryan's brother Daryll also made a plea deal after he was accused of mortgage fraud.
Among the earliest signs of the FBI's investigation into the rampant corruption within Fifa was during Daryan Warner's closed hearing in October 2013 when the then-45-year-old plead guilty.
"In 2006, I purchased the tickets directly from Fifa, and I misled Fifa to believe that my partner in reselling the tickets was not involved in the transaction, because I believe that Fifa would not have sold them to me had he been involved," Daryan Warner said, according to court documents.
He added, "In 2010, I purchased tickets from others, in order to mislead Fifa to believe that I was not receiving tickets, because I believed that Fifa would no longer sell tickets directly to me."
Warner told investigators that he deposited the winnings in New York banks in lump sums of less than $10,000 (£6,550) to not arise suspicion. Within five months, he had deposited over $100,000. According to the Daily Mail, Warner agreed to pay close to $1.2m from the ticket sales and to provide bribery and fraud evidence.
Brother involved, too
Likewise, his brother pleaded guilty to creating a fraudulent mortgage application and to wire fraud. He admitted to fraudulently purchasing a Miami condo for himself, his father and his brother. Like his brother, Darryl also provided information on corruption within the footballing organisation.
Jack Warner is one of 14 Fifa officials to be indicted by US federal prosecutors on corruption charges. Warner was charged with: one count racketeering conspiracy; two counts of wire fraud conspiracy; one count of wire fraud; two counts of money laundering conspiracy; and one count of money laundering.
Warner, who has been arrested and released on bail in Trinidad, has maintained he is innocent of those charges. The wanted former Fifa vice president claimed on 3 June that he had an "avalanche" of evidence he planned to release.
A previous investigation into 2011 bribery allegations ended with Warner resigning from his position in Fifa and as head of Concacaf, the Daily Mail reported.
© Copyright IBTimes 2023. All rights reserved.