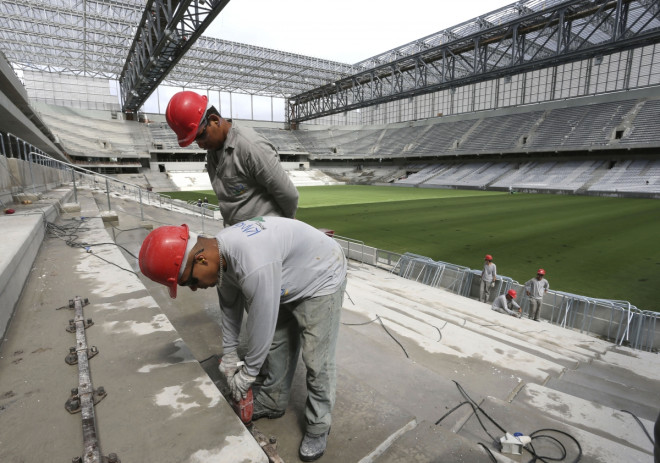 FIFA is to decide whether to exclude the far from finished Arena da Baixada World Cup stadium from hosting matches, if it judges that work will not be completed by the time the tournament kicks off.
February 18 is the date by which FIFA must decide whether to keep faith with the venue, or drop it from the roster of stadia and think up a plan B.
The unfinished stadium in the city of Curitiba, southern Brazil, which is slated to host four games in the World Cup, was labelled "critical" by a senior FIFA delegate last month.
The venue still appeared to be a building site weeks later, with a skeleton-like structure where seating should be. The pitch was in place, however - possibly to remind observers what the tardy structure is meant to be.
Chopping and changing venues so late would put a lot of pressure on officials with only weeks to go.
FIFA Secretary General Jerome Valcke said: "We cannot organise a match without a stadium, this has reached a critical point. Not only is it very behind in its construction, but it has failed to meet any of the deadlines set by FIFA."
England boss Roy Hodgson denied a last-minute would disrupt plans for the showcase tournament.
He said: "If you were forced into a last minute change I'm pretty sure it wouldn't cause any major disruptions.
"But I still rather hope that Curitiba, like all the other stadiums, will be ready on time and there won't be any need for that (to move matches).
"If I was in that situation where it was being threatened I think I'd be working on the basis of 'I'll cross that bridge when I come to it," Hodgson told Sky News.