After 17 years, the suspended Sepp Blatter's long reign as Fifa president will officially draw to a close as members of world football's scandal-hit governing body converge upon the Hallenstadion in northern Zurich, Switzerland. At a so-called "extraordinary" meeting of congress on 26 February, they will elect a new chief in addition to deciding upon a number of important reforms covering key topics such as integrity checks, women in football, human rights, term limits and disclosure of salaries, independence and efficiency.
The presidential procedure itself will involve delegates from 207 of the 209 member associations –Kuwait and Indonesia are set to remain barred with the executive committee recommending their respective suspensions be dealt with at the next ordinary congress in Mexico – casting their votes individually in a secret ballot. Any one candidate needs to gain a two-thirds majority in order to win outright, otherwise the process will advance to a second round of voting.
Eight hopefuls initially appeared to gain the necessary letters of support from at least five associations to stand in the election, although banned Uefa boss Michel Platini has since dropped out of the race along with former Trinidad and Tobago midfielder David Nakhid and Liberia Football Association president Musa Bility. With that in mind, IBTimes UK profiles the remaining men hoping to succeed Blatter.
Gianni Infantino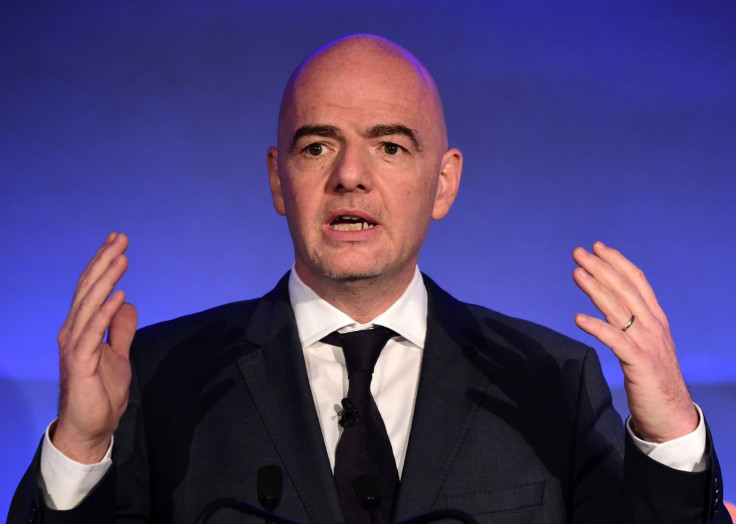 One of two clear favourites for the role, Uefa's general secretary crucially retains the support of most of Europe – including Greg Dyke and the English Football Association (FA). His entry came after Platini was handed an initial provisional 90-day suspension by Fifa's ethics committee amid an investigation into a £1.3m ($1.8m) "disloyal" payment allegedly made to the three-time Ballon d'Or winner for his work as a technical adviser to Blatter between 1998 and 2002. Both men deny any wrongdoing and recently saw their eight-year bans upheld but reduced down to six.
A respected administrator, the Swiss-Italian's background is in law and he is perhaps most recognisable to fans for hosting the televised draws for the Champions League and Europa League. With a main objective to "put football back at the centre stage of all that Fifa does", his ideas include expanding the World Cup from 32 to 40 teams and significantly increasing the amount of revenue that is returned to Fifa's member associations. Infantino has recently been forced to deny claims from a rival candidate that the latter policy is not financially workable.
Sheikh Salman bin Ebrahim Al-Khalifa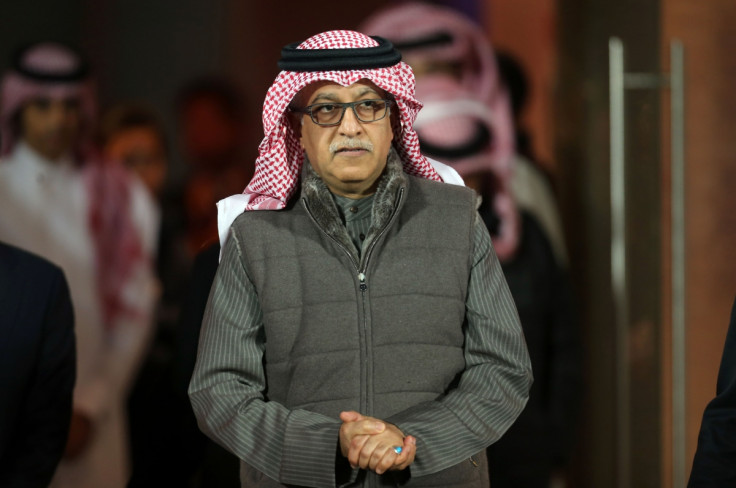 Widely regarded as Infantino's key rival despite controversy centred around disputed claims of human rights abuses and financial wrongdoing, the 50-year-old has led the Asian Football Confederation (AFC) since 2013. Sheikh Salman has previously denied all allegations made against him.
When IBTimes UK approached the Bahrainian for comment, law firm Schillings responded on behalf of the presidential candidate: "The proposed fact-finding committee was never established and never conducted any business whatsoever. Both Sheikh Salman and the Bahraini Football Association had concerns about Sheikh Salman being involved, including whether it would be lawful, and, after taking advice, the committee was never established.
"To be clear, Sheikh Salman plays no role in law enforcement and had absolutely no role in the identification, investigation, arrest or mistreatment of any individual. Indeed, the BFA, of which Sheikh Salman was president refused to approve the suspension of any players on the basis that sanctions should not have been imposed in relation to what were political matters.
"Funding allocated to GOAL projects was used for the projects on terms agreed with Fifa and the funding was paid to the third-party contractors who carried out the projects. All of the funds allocated and the amounts actually received are matters of public record listed on Fifa's website."
He is also a vice president of Fifa and served as deputy chairman of their disciplinary committee in Beijing eight years ago before being appointed to the technical development committee in 2010.
In his mission statement, Sheikh Salman, who can boast significant support from both Asia and Africa, pledges to "reform, restructure and reorganise Fifa top-down, to once again become what its founders set it out to be: a service organisation of the highest moral and ethical standards, solely and exclusively dedicated to our sport and determined to deliver professionally sound development".
He also promises to use his experience to eliminate corruption and sort out the troubled organisation's monetary affairs while voicing his intention to improve opportunities for minorities and dedicate "time and effort" to women's football. Not a fan of micro-management, he says his role would be as a non-executive president who would oversee a talented team.
Prince Ali bin al-Hussein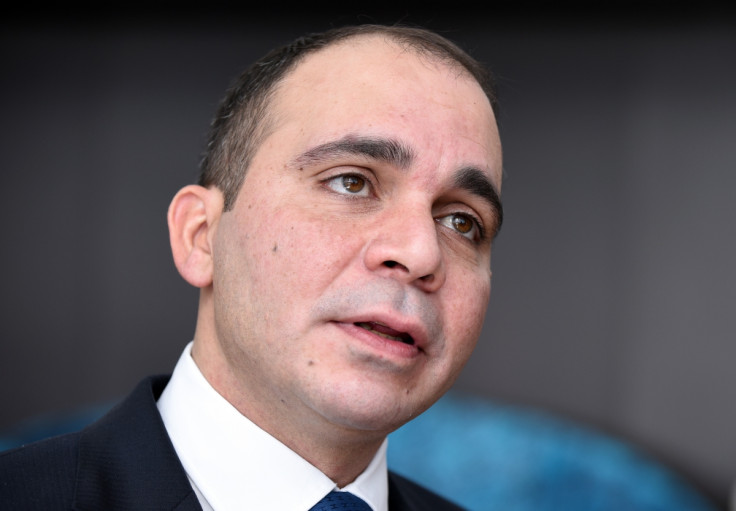 This is the second time the Jordanian royal has stood as a candidate, having emerged as the sole contender to Blatter's throne during the last election, in May 2015. President of the Jordan Football Association (JFA) and the West Asian Football Federation (WAFF) in addition to his role as Fifa vice-president for Asia, he took 73 of the 206 votes available on that occasion but later withdrew before a second round of voting could commence.
Much of the Prince's rhetoric in the build-up to the vote on 26 February has centred around the need for greater transparency. Clearly concerned regarding the potential for members to record their choices, he pushed for the introduction of transparent voting booths and independent scrutineers only to be denied first by Fifa and then the Court of Arbitration for Sport (CAS). His attempt to have the election postponed was subsequently rendered moot as a result of the latter's ruling.
Responding to that failure, he said: "I advocated for transparent voting booths on behalf of FA presidents who want to vote their conscience, without worrying that someone with a different agenda is looking over their shoulder. I fought for them at Fifa and at CAS, and brought transparent booths to Zurich to eliminate any excuse for not using them.
"I have done all I can. I regret that the system let us down. The only positive aspect of today's ruling is it that the election will now go forward as planned, and the media will be closely watching for any evidence that anyone is photographing their ballot. It is now imperative that voters abide by the ban on mobile phones and cameras in the voting booth. I look forward to Friday's vote and remain as committed as ever to the goal of reforming Fifa."
Tokyo Sexwale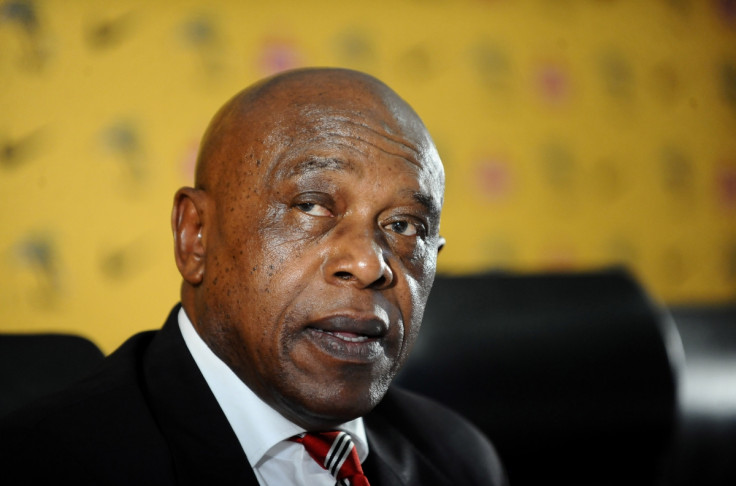 Despite being one of the most fascinating candidates on a personal level, the multimillionaire Soweto-born businessman has led something of a subdued campaign. His chances of gaining enough support to establish himself as a genuine successor to Blatter seem very remote indeed given he is not even the preferred option for the Confederation of African Football, who have instead reportedly decided to endorse Sheikh Salman.
To his credit, though, the former anti-Apartheid activist and African National Congress (ANC) politician – previously held alongside the likes of Nelson Mandela for 13 years at the notorious Robben Island prison – appears realistic about his situation and recently claimed to be "open to negotiations and alliances".
Ex-Gauteng Premier Sexwale, whose most recent government post came with a four-year stint as the minister of human settlements under President Jacob Zuma, was a member of the bidding team and committee that brought the 2010 World Cup to his native South Africa.
Jerome Champagne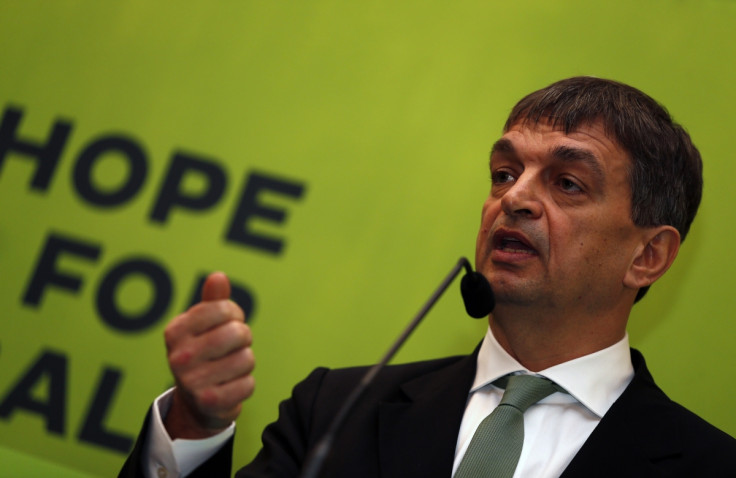 An experienced football diplomat, Champagne spent 11 years in various roles at Fifa that included deputy secretary general and director of international relations. He attempted to run against Blatter in 2015 but was not included on the ballot after only gaining the support of three member associations having lost support to the likes of Luis Figo and Royal Dutch Football Association (KNVB) president Michael van Praag.
The independent challenger succeeded in gaining sufficient backing this time around, although, like Sexwale, his lack of obvious support and Infantino's stronghold on Europe should preclude him from gaining more than a handful of votes.