Fifa World Cup 2014: North Korea Shocked at Spain's World Cup Exit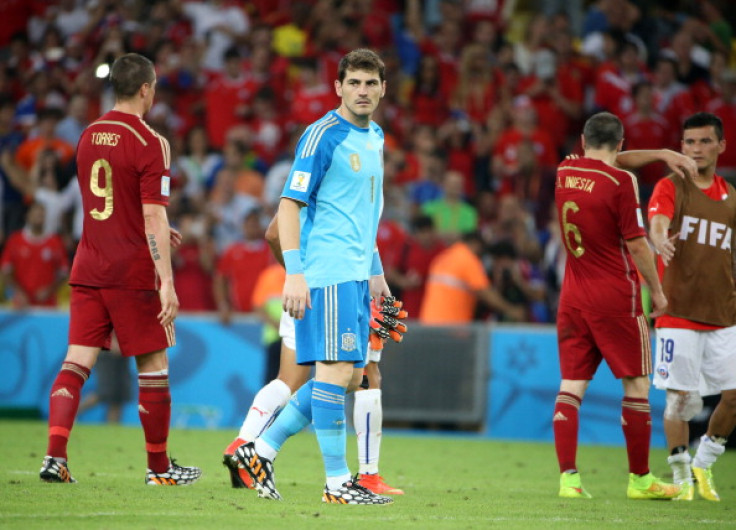 North Korea state media was so shocked by Spain's early World Cup exit it broke rank to tell its people of their plight.
The reigning World and European champions were thrashed 5-1 by the Netherlands in their opening game, then lost to Chile 2-0, sending them packing after only the group stages.
"There's no rule that says a strong team never loses of course, but I can't help but be surprised that the best team in Europe and the world suffered such a devastating loss," North Korean Football Confederation member Yu Myong Uk said.
"The 'tiki-taka' style of football developed by the Spanish team lost its vitality within just a few years. This shows the shelf life of football tactics is getting shorter, as is the case in other fields."
World Cup games have been broadcast one-day after they happened by state television in the country using footage taken from South Korean broadcasts.
Spain became the first side since France in 2002 that wimpered out of the World Cup at the earliest stage as reigning champions.
North Korean have twice appeared at World Cup tournaments, first in 1966, when they reached the quarter finals, and then 44 years later in 2010, when they failed to make it past the group stage.
© Copyright IBTimes 2023. All rights reserved.