Isis offensive kills 'at least 24' Iraqi troops in suicide bombing as more US Marines dispatched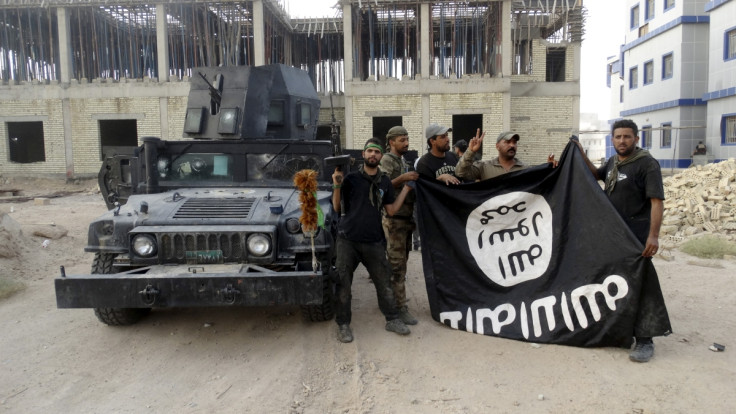 The Islamic State (Isis) has killed "at least" 24 Iraqi troops in a triple suicide bombing on a municipal building in the troubled-province of Anbar. The major IS (Daesh) offensive was launched as the US announced plans to send more Marines to battle the jihadists on the ground in Iraq.
Anbar Province, which borders Syria to the east, has been the scene of numerous battles recently as Iraqi troops, with the help of US-led air strikes, attempt to dismantle the fundamentalists.
This follows an Iraqi offensive to retake the city of Hit from IS nearby. Led by an elite Counter-Terrorism Service, police, army and local fighters began their efforts to "liberate" Hit on 19 March.
An Iraqi military source told Al Jazeera that 12 people were wounded in the blasts after IS insurgents with explosive vests managed to sneak into Haqlaniyah, which sits on the banks of the Euphrates.
Ramadi, also in Anbar, has seen the most fierce fighting in the region, with at least 47 Iraqi soldiers killed in a series of battles. It is estimated by the International Organisation for Migration (IOM) that former residents of Anbar account for over a third of the 3.2 million people displaced by the conflict in Iraq since the begining of 2014.
On 20 March, the US military announced that troops from the 26th Marine Expeditionary Unit will join the battle on the ground against IS militants. The news follows the death of a US Marine in an IS rocket attack in the autonomous Kurdistan region in northern Iraq.
The Pentagon said Staff Sergeant Louis F Cardin from California was the US' second combat death in the fight against the so-called Islamic State. A statement read: "Several other Marines were wounded and they are being treated for their varying injuries."
In recent months IS has estimated to have lost about 40% of its territory in Iraq and more than 20% in Syria as foreign forces join up with the Iraqis to reduce their self-declared caliphate.
© Copyright IBTimes 2023. All rights reserved.