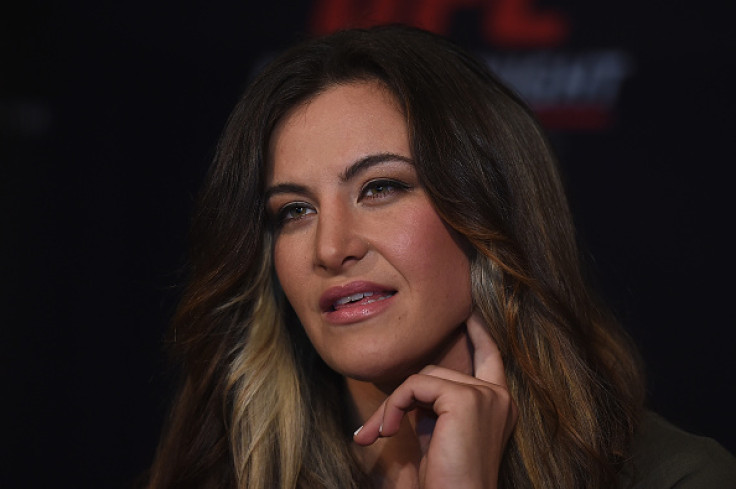 Former Ultimate Fighting Championship (UFC) fighter Miesha Tate reportedly expressed a lack of desire to fight to her coaches just after her loss to Raquel Pennington at the UFC 205 event in New York, claiming that she doesn't care enough about the sport.
Tate, who is a former women's bantamweight champion, announced her retirement from the sport post her loss to Pennington with details now emerging that she made a decision on the spot and expressed the same to her coaches in the corner.
"I'm not showing up in here anymore. I don't care enough", Tate said, to which coach Bryan Caraway replied, "You show up in practice." Post which Tate replied, "I just, I don't have it anymore. I don't want to fight anymore Bryan. I don't want to do this anymore", as quoted by MMAFighting.
The American, who is considered as one of the best women fighters to grace the sport, made her debut in 2007 and has a 6-3 win loss record in the UFC. The highlight of Tate's career was winning the women's bantamweight title earlier this year at the UFC 196 event where she defeated Holly Holm in the final round via submission. The American's reign was a short one with Tate losing her belt to Amanda Nunes just three months later at UFC 200 via a rear-naked submission choke in the first round.
Pennington who she lost to at UFC 205 and who also was one of her students recently came out and criticized Tate's decision to quit post her loss, claiming she does not agree with her decision and bowing out of the sport with a loss is not how she would go about it,"