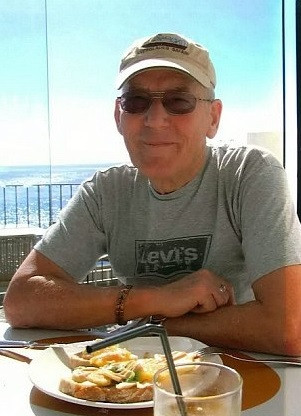 Police in West Sussex have recovered a knife and a car whilst investigating the alleged 'road rage' murder of 79-year-old Donald Lock near Findon.
In what was described by a senior police officer as a 'frenzied attack' a post-mortem confirmed that Lock, from Worthing, died as a result of multiple stab wounds.
It is thought that Lock had been driving south on the A24 when he struck the rear of a car that was travelling in the same direction.
Police said he sustained several stab wounds, allegedly inflicted by another driver who drove off, with Lock dying at the scene, despite attempts by paramedics to revive him.
Detectives are now carrying out tests on the knife and the car is being examined.
On 17 July, a 34-year-old man from Worthing is being held on suspicion of murder while enquiries continue.
Lock, who had recently been given the all-clear after a bout of cancer, was a keen cyclist and a member of the Worthing Excelsior Cycling Club since 1960.
In a statement released by the family they said the grandfather was "full of energy."
The statement read: "He was not your typical great-grandfather and was still cycling up to 150 miles per week.
"He was hugely loved by his family and friends and could often be called upon for his cycling or travel advice.
"He was full of energy having recently been given the all clear from cancer.
"Not only was he passionate about cycling but he had also been supporting Brighton and Hove Albion since the 1940s and was a season ticket holder.
"Words cannot describe how much he will be missed."
Lock had just celebrated his 55th wedding anniversary with his wife Maureen, and was due to become a great-grandfather for the sixth time.
Detective Superintendent Adam Hibbert, of the Surrey and Sussex Major Crime Team, said that Mr Lock had "no chance to defend himself" according to the Daily Mail.
"Mr Lock was the victim of a frenzied attack that he had no chance to defend himself against," he said.
"I continue to appeal to anyone who witnessed the collision on the A24 at 20:40 BST last night or who may have CCTV or dashboard cameras of the area at that time, to come to assist our investigation."