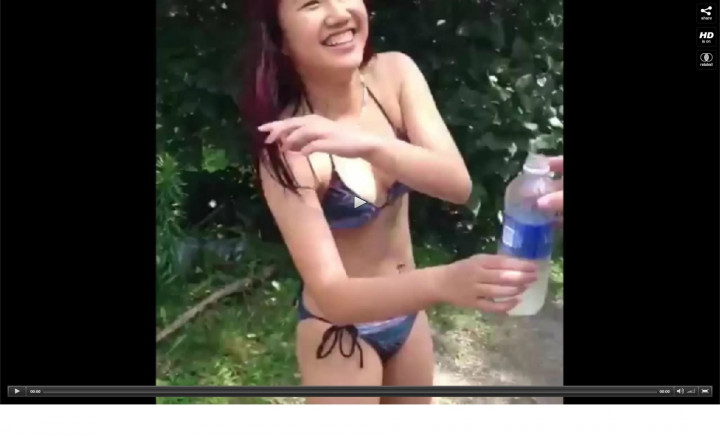 US health officials have warned of the dangers posed by the latest deadly dare sweeping the internet: The Fire Challenge.
Those taking part in the challenge douse themselves in flammable liquids and set fire to themselves, then extinguish the flames as quickly as they can, uploading the videos onto sites including YouTube and Facebook.
Santa Clara county health officials in California have warned of the dangers posed by the game, and say that several taking part in it have suffered severe burns as a result.
"A number of kids have suffered second- and third-degree burns across the country," said Joy Alexiou, Santa Clara Valley Medical Center spokeswoman. "There are long-term consequences. Weeks if not months of rehab, lifelong scarring and disfigurement and movement loss, because the tissue will be tight when it heals."
A 15-year-old boy in Buffalo, Texas, died of his injuries after reportedly taking part in the challenge, and another 15-year-old in Kentucky was badly burned after seeing the stunt on Facebook and attempting to copy it, said Alexiou.
On 2 August, California teen Fernando Valencia, 16, suffered third-degree burns to his neck and stomach after pouring nail polish remover over himself and lighting it as part of the dare.
"Being burned alive was one of the worst things you can imagine,"he told news station KABC. "It's my fault. I can't say nothing else besides it was a dumb idea."
In Ohio, a teen is believed to have been injured attempting the challenge near Cincinnati.
"They think they can just light themselves on fire and step right into the shower and put the fire out," said Chief Frank Conway with the State Fire Marshal's Office. "Some of them get rather excited and they fall."
Psychiatrist Dr. Gerald Shiener, a psychiatrist at Wayne State University, said that some teenagers were prepared to take significant risks to gain notoriety amongst their peers.
"We have to remember first that teenagers are a lot more immature than we realize," Shiener told CBS Local. "Teenagers compete with one another, so if one kid dares another kid to do something, they're inclined to take the dare."
"Kids like those action movies where something is always happening, they like loud music and they need something to get through that barrier that they use to block out their feelings," he said.