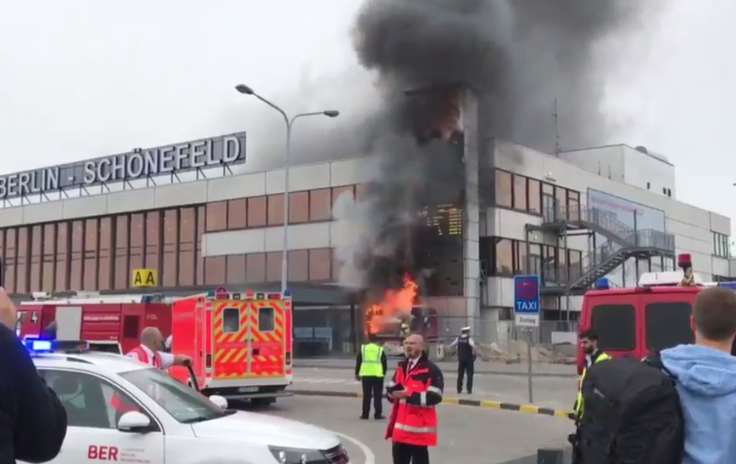 A fire at a sausage stand outside Berlin Schönefeld airport led to the closure of several terminals.
Firefighters were called to the airport on the outskirts of the German capital on Friday morning (26 May) to attend the blaze at the sausage stand.
The fire started at around 8am directly in front of the main entrance of the airport.
Terminals A, B and C were quickly evacuated after smoke started pouring into the buildings and endangering passengers, according to German newspaper Der Tagesspiegel.
Travellers were directed outside or to the nearby Terminal D while firefighters battled the flames.
Two of the currywurst stand's workers aged 22 and 36 were injured during the fire as they tried to stop the fire from spreading with a blanket. They were eventually taken to hospital with suspected smoke inhalation.
Passengers were allowed back into the terminals an hour later, police tweeted.
The fire left the currywurst stand severely damaged.
No flights were cancelled but the evacuations and delays in boarding flights meant that those on connecting journeys faced alterations to their travel plans.
Schönefeld is one of two airports that service Berlin, seeing more than 11m passengers each year.