London Victoria Station Evacuated After Fire on Gatwick Express Train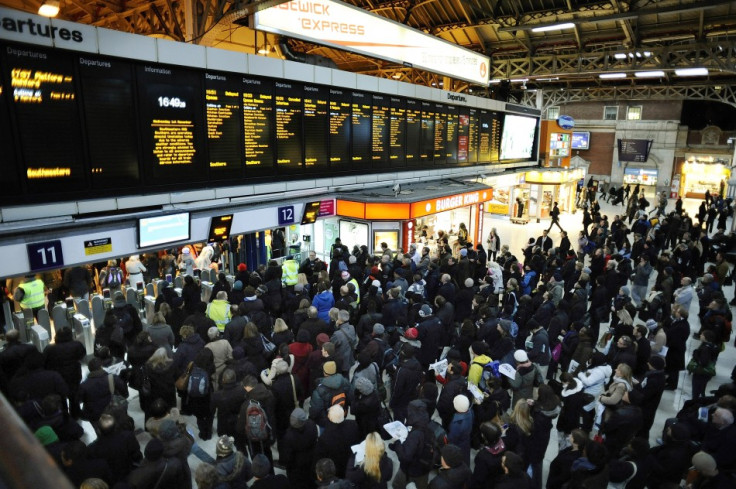 Thousands of commuters faced severe disruption after London Victoria train station was evacuated following a fire on a Gatwick Express service this morning.
Eyewitnesses reported seeing flames on the train just before 07:00am. Hundreds of people had to be evacuated from the central London terminal, with some passengers left stranded on trains for more than an hour in some cases.
The London Fire Brigade service sent two engines to deal with the fire and were able to extinguish it at around 07:45am.
Trains were unable to go in or out of Victoria while the emergency services dealt with the fire.
The train was empty at the time of the fire and no-one was injured, National Rail has said.
One commuter, Tom Edwards, said: "There was no panic. It could have got pretty bad if they hadn't done something about it straight away."
The station soon re-opened after the smoke had cleared, but National Rail warned delays of around 50 minutes could be expected for the rest of the morning.
© Copyright IBTimes 2023. All rights reserved.