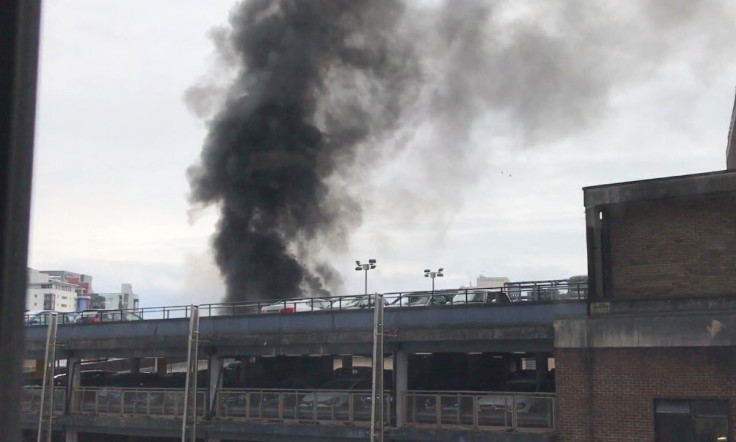 Around 50 firefighters have been called to a fire in central Cardiff.
Residents have been asked to keep away from Greyfriars Road after a fire broke out at a power substation on Crockherbtown Lane.
Plumes of smoke can be seen rising from the building, next to a multi-storey car park. All buses have been diverted around the area.
A spokeswoman for Western Power Distribution, which serves South Wales, told the Wales Online they received a call from the fire service at 12.45pm about a fire next to its substation.
"We took 24 customers off supply for safety reasons", she said.
All but three customers have resumed their power supply. "We are assessing the damage. Those customers could be off for a couple of hours."
South Wales Fire and Rescue Service tweeted the fire had now been contained and measures put in place to prevent it spreading.