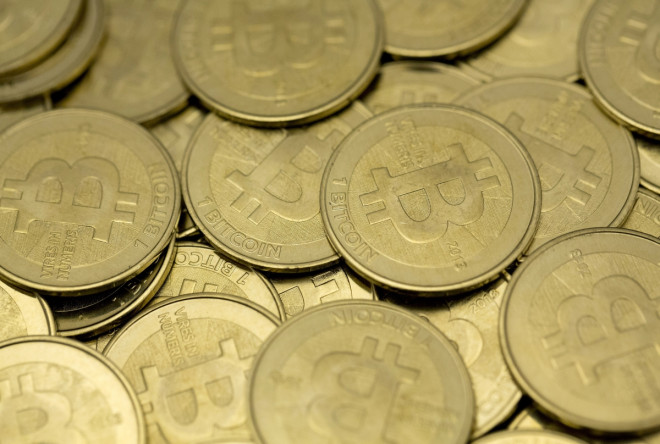 US-based Tera Group, a derivatives exchange operator, has created a legal framework to allow financial institutions to hedge against price volatility of the popular digital currency bitcoin, bringing it under the auspices of US exchanges regulation.
It is the first bilateral bitcoin swap agreement, according to the company, which is seeking clearance from the US Commodity Futures Trading Commission so it can begin trading bitcoin contracts on Tera Exchange's swap execution facility.
Tera has already constructed the terms for a planned multi-million dollar swap between two US institutions, which would hedge the value of bitcoin against US dollars.
"There is incredible momentum and support behind this alternative global currency. But even with all this excitement it is critical that the market participants have tools at their disposal to hedge their price risk," Tera CEO and co-founder Christian Martin said in a statement.
Swaps allow investors, traders or banks to exchange cash flows of one party's financial instrument for those of another's. The notional cash flows in swaps involving bitcoin would not be speculative, but rather be calculated in advance and agreed in cash.
Under the terms of the agreement, institutions can complete a transaction at a specified rate against any currency and hedge the exchange rate for a specified period of time.
Tera added that it is seeking permission from the US Commodity Futures Trading Commission (CFTC) to offer a similar swap agreement for trading on a regulated exchange.
If it gets permission from the CFTC, it would make bitcoin swaps available on TeraExchange, a swap execution facility owned by the group and regulated under US laws.
Price Volatility
Bitcoin was launched in 2008 and is traded within a global network of computers. They can be transferred without going through banks or clearing houses, reducing fees involved in the services significantly.
The digital currency gained more popularity and its value peaked at $1,250 (£758, €906) in November 2013 as more and more merchants started accepting bitcoins, boosting investors' morale.
However, a number of adverse incidents questioned the digital currency's reliability.
Confidence in bitcoin took a serious knock thanks to the collapse of Japan's MtGox last month, an exchcange which at one point in 2013 hosted 80% of the world's bitcoin trade.
The company filed for bankruptcy protection in Japan on 28 February.
Many countries have warned consumers about the risks of digital currencies, including price volatility, and urged them to be cautious while dealing in such currencies.
The swap arrangement would protect businesses that permit bitcoin transactions from sharp declines in the digital currency's value.