Deaths have been reported as Hurricane Matthew, the most powerful hurricane in almost a decade, began to pound Haiti's southwestern peninsula, bringing winds, rain, and storm surges.
The category 4 hurricane, with 145 mile-per-hour (230 kph) winds, is expected to bring floods and landslides after it started to spread across the western tip of Haiti.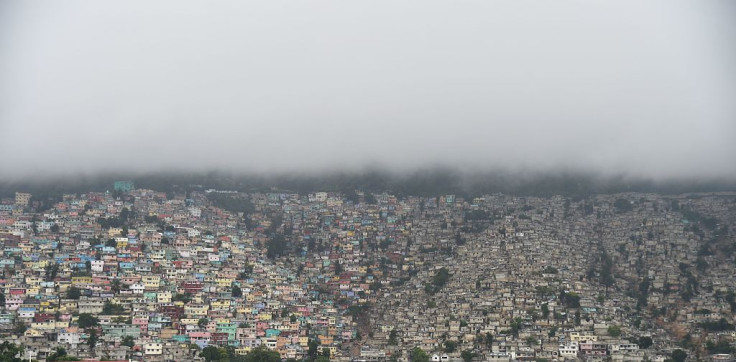 The outer bands of the cyclone reached the area late on Monday, flooding dozens of houses in the town of Les Anglais when the ocean rose, the local mayor told Reuters.
Interim Haitian President Jocelerme Privert said a number of people had been killed. "We've already seen deaths. People who were out at sea. There are people who are missing. They are people who didn't respect the alerts. They've lost their lives," he said.
The hurricane could bring up to 40in (102cm) of rain, with thousands living in villages and shanty towns in low-lying areas at risk from flash floods and landslides.
Haiti is one of the world's poorest countries, and many still live in tents and shacks following the devastating 2010 earthquake.
The authorities have urged people to stock up on food and water and to secure their homes.
Haitian officials say that about 1,300 emergency shelters have been built, enough to accommodate 340,000 people. Both airports in Haiti are closed.
The mayor of Haiti's largest slum in the capital Port-au-Prince, Frederic Hislain, called on the government to evacuate 150,000 people whose homes are threatened. However, many poor Haitians are reportedly reluctant to leave their homes, fearing their possessions will be stolen.
The storm has already caused flooding in Jamaica, with roads to the capital Kingston reportedly blocked. Thousand have been evacuated from low-lying areas in eastern provinces in Cuba, where the storm is expected to pass over on Tuesday.