Milestone's MotoGP 17 will take its first steps into the world of competitive gaming this year with the inaugural MotoGP eSport Championship: a series of time-attack challenges culminating in a race with thousands of pounds-worth of prizes up for grabs.
Officially licensed and run by sport media and marketing company Dorna, the event will be the first of its kind: an eSports tournament for a sports game run concurrently with its real-world counterpart. It may well set the template for the next eSports boom.
Exclusive to PS4 in its first year, the championship will see MotoGP players challenged with beating predetermined lap times to qualify for a set of seven time attack challenges, coinciding with real-world races held over the summer.
During these week-long challenges, those who've qualified will race as many times as they want in the hope registering one of the best lap times times in the world. Those who do will race at the livestreamed grand final held in Valencia, at the Ricardo Tormo race circuit, in November.
Valencia is where the final race of the real-world MotoGP takes place, and it's where the first MotoGP eSports Champion will be crowned. Instead of a cash prize, a BMW M240i worth £35,000 will be on the line, as well as a KTM motorbike.
Milestone will provide the game, Dorna will provide the production values. It will run the tournament in a similar fashion to the real World Championship it has retained the rights to since 1992, logging players' times and keeping fans up-to-date ahead of the glitzy grand final.
Despite the glamour of the MotoGP and this championship's impressive prize, this is the beginning of something much larger for MotoGP, and eSports as a whole.
IBTimes UK sat down to discuss the plans with Milestone marketing manager Andrea Loiudice, who described Dorna's measured approached to the creation and growth of MotoGP as an eSport.
"They said to us: 'Let's take some time. Three, four years, let's move step by step and try to become the best racing eSport Championship.'" Dorna only approached Milestone in November, deep into development, which didn't give the team much time to produce a fully-fledged tournament structure. However this wasn't a problem for Dorna, who wanted to start relatively small.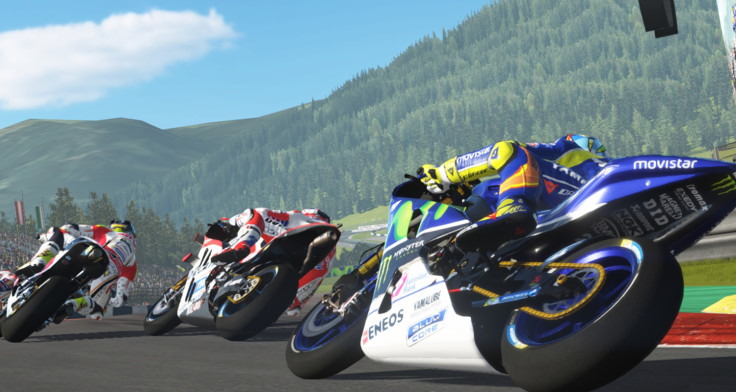 Loiudice describes this first championship as a test of sorts, "to learn from", with the goal being to go bigger in 2018. "This could be a full online championship with all the classes, like Red Bull Rookies, Moto 3, Moto 2, so players start from the lower classes and work up," he said.
Races instead of time trials seem inevitable, as do events coinciding with each of the 18 rounds on the MotoGP calendar. Teams of pro players linked to each of the real-life sport's teams could also happen too.
It also represents what could be a move towards closer ties between sports real and virtual. Sony's GT Sport will, whenever it's ready for release, include officially-licensed, FIA-recognised and regulated national and manufacturer championships, with the winners recognised at FIA's season-end prize-winners gala alongside the Formula 1 and World Rally Championship winners.
As football clubs like West Ham, Wolfsburg and Paris Saint-German sign up pro Fifa players (even League of Legends and Counter-Strike players) it's easy to imagine there one day being a Fifa World Cup for EA Sports' licensed footy sim running alongside the real deal. Perhaps even as soon as at next year's World Cup in Russia.
"I think in a few years we'll see a lot of real sports teams, from whatever sport, getting their own eSports teams so there will be a big merge between the two worlds," said Loiudice. "It's pretty natural to me that this is the direction eSports take, with an online competition running together with a real one. Not everyone can run a real bike [but through this] someone could become famous, maybe being part of the same team [as real life racers], and that is extremely cool."
MotoGP 17 will be released on 15 June on PS4, Xbox One and PC.
For all the latest video game news follow us on Twitter @IBTGamesUK