An opposition lawmaker in the Philippines has called for President Rodrigo Duterte's removal from office as he filed an impeachment complaint in the Congress on Thursday (16 March). Lower house representative Gary Alejano accused Duterte of abusing his power, corruption, among several "other high crimes".
Duterte has come under harsh criticism from the UN, international leaders and human rights group for the brutal campaign he launched to get rid of illegal drugs in the country. Alejano said the president's actions are enough to get him impeached.
The opposition minister accused Duterte of a list of offences, including "culpable violation of the constitution, engaging in bribery, betrayal of public trust, graft and corruption and other high crimes", Reuters reported.
Duterte has been slapped with many such allegations. However, he has strongly rejected all of those. The allegations include drugs-related extrajudicial killings and allegedly running a death squad when he was the mayor of Davao city for over two decades.
The impeachment complaint by Alejano is the first one against Duterte since he took office in June 2016.
"Our goal with this complaint is to be a vehicle for Filipinos to have a voice to oppose and fight against the abuses and crimes of President Duterte. We know it's an uphill battle ... but we believe that many will support this complaint." Alejano said.
Duterte's lawyer, Salvador Panelo, on Thursday (16 March) rubbished the claims made by Alejano, calling it baseless "black propaganda". He said the impeachment effort "will not fly, nor will it make a dent on the overwhelming popularity" of the president.
Presidential spokesman Ernesto Abella accused Alejano of trying to create doubts among the public about Duterte's governance.
"It seems rather dramatic that everything seems to be so coordinated at this stage. It looks like they're scraping the bottom of the barrel," Reuters cited Abella as saying.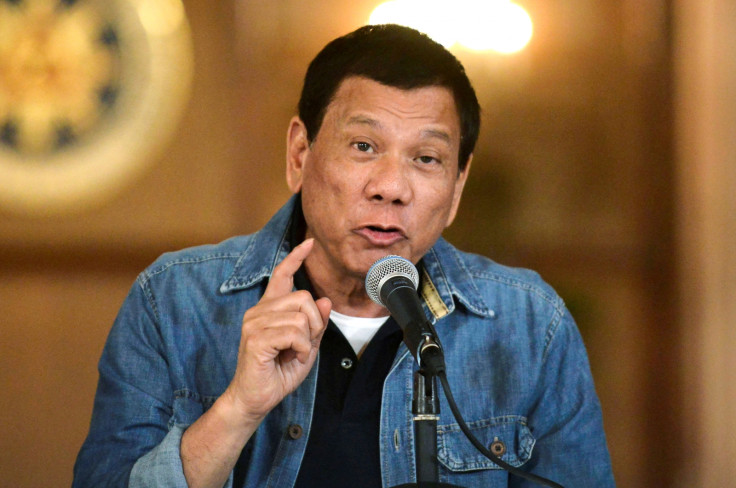 While Alejano accepted that his complaint may not get Duterte impeached, he said he wanted to set a stage for those who oppose the firebrand leader and his policies to know that they can take on the president.
"We know the numbers are against us, and we are facing a big challenge," he said.
Lower house speaker and Pantaleon Alvarez said Alejano would not succeed in his impeachment bid, but he should still be given a chance to exercise his rights.
"We are all entitled to our own stupidity," Alvarez, who is also Duterte's ally, said.