Edgar Matobato, a self-proclaimed Davao Death Squad (DDS) assassin, who confessed to have killed dozens of so-called criminals, is expected to file a case at the International Criminal Court against President Rodrigo Duterte. His lawyer, Jude Sabio, said Matobato would file a case with The Hague court this month or in early April.
"Murder is a serious crime. If it is committed as part of a widespread and systematic attack directed against the civilian population, it constitutes a crime against humanity," Sabio said.
Matobato, who came out of hiding last week, had levelled several allegations against Duterte, including murder, kidnapping, torture, genocide, other crimes against humanity and breaching international humanitarian laws.
However, Duterte is not threatened by any international court case, the firebrand leader's chief lawyer Salvador Panelo said.
"The extrajudicial killings here are being done by the members of the [drug] syndicate themselves," Panelo told local news channel ANC. "The president is not behind it, neither [are] the police."
Duterte is known to have no regards for the ICC, which he once described as "useless", Reuters reported.
Earlier in September, Matobato had testified to have killed more than 50 people in Davao city as part of Duterte's anti-crime clampdown. During a televised senate hearing, he told an investigation panel that Duterte's order included peppering a man's body with submachine gunfire during the tough-talking president's two-decade tenure as Davao City mayor.
Matobato and another hitman, retired Filipino policeman Arturo Lascanas, testified before the Philippines Senate admitting to have killed at Duterte's behest. However, legislators said they found no proof to link the president to those deaths.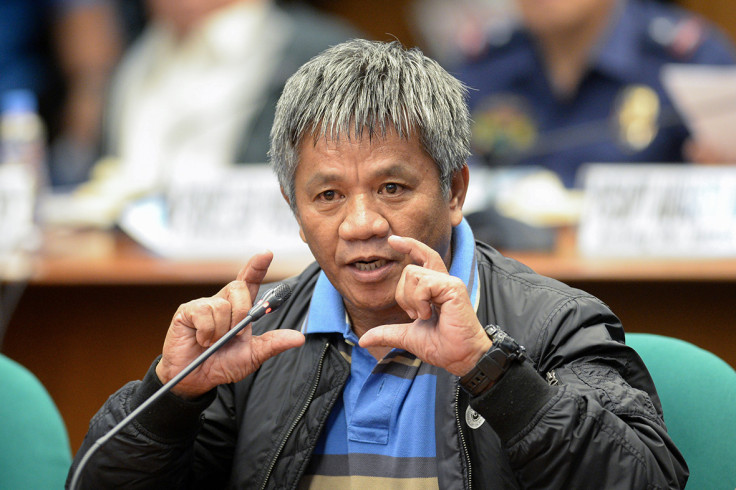 Duterte's aides too have repeatedly denied that the president had any involvement in the executions, both during his current position as the leader of the country as well as during his 22-year stint as Davao mayor.
More than 8,000 people have reportedly died in Duterte's bloody war on illegal drugs since taking office at the end of June 2016. One third of them are thought to have died in raids and sting operations by police, who have been claiming to have acted in self-defence.