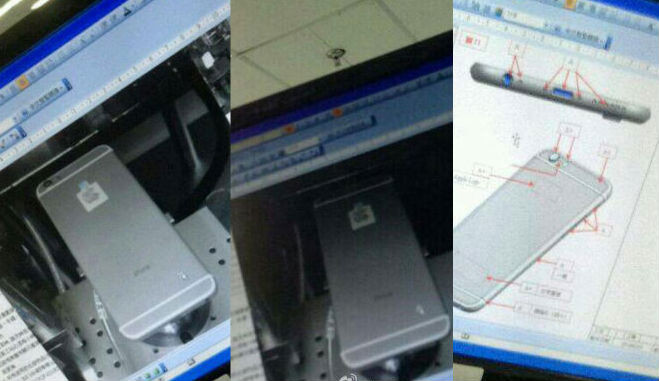 We've had fancy concept images, slick concept videos and even blueprints of the iPhone 6 leak, but we now have what claims to be the first real image of Apple's next smartphone.
The images above were posted to Chinese social network site Weibo claiming to come from a worker at one of Foxconn's factories in China. Foxconn is the well-known manufacturer of most of Apple's iPhones and iPad.
Of course there is no way of corroborating whether or not this is the actual iPhone 6, whether it is one of several prototypes being tested, or even a complete fake.
The device in the images does match up to a lot of the rumours which have been floating around the internet over the last couple of months.
First and foremost Apple is expected to supersize the iPhone 6, giving it a 4.7in or 5.5in screen (or both if you believe some rumours) and the model in the picture seems to be much larger than the current 4in iPhone 5s.
Blueprints
The images show a phone with a protruding camera enclosure which would follow the design of the current iPod touch and some drawings which emerged last week claiming to be blueprints of an iPhone 6c.
The images also seem to indicate the iPhone 6 will have much more rounded edges that the current iPhone 5s, again something which has been hinted at in previous leaks.
The production chain has typically been the place where most iPhone or iPad leaks come from, with the updated iPad mini and iPad Air widely revealed ahead of launch thanks to multiple leaked parts.
Australian Sonny Dickson revealed he paid people who work on the production line to leak parts for upcoming Apple devices to him.