Kingsman: The Golden Circle writer Jane Goldman insists sequel is 'more crazy than the first' film
Miss Peregrine's Home For Peculiar Children writer also gushed about Julianne Moore's performance as film's villain.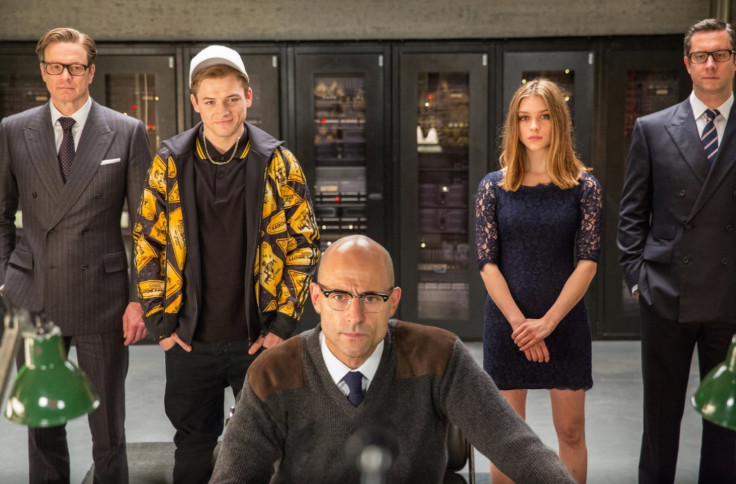 Some cinema-goers might think it impossible to top 2014's Kingsman: The Secret Service when it comes to being uniquely zany and action-packed. But now, following on from Colin Firth's similar comments about the upcoming sequel earlier this month, writer Jane Goldman has revealed that Kingsman: The Golden Circle is "even more crazy than the first one."
"It's pretty crazy," Goldman told Collider, during the promotional tour of her latest title Miss Peregrine's Home For Peculiar Children. "We're very fortunate to have Julianne Moore playing the villain, and she's incredible... I think that people who enjoyed the first one won't be disappointed. It's not about trying to do something more shocking, or more out there, it's about hopefully that freshness and surprise to action scenes, so they don't go in the direction you think they're going in."
Given that the film won't reach both UK and US cinemas until 16 June 2017, very few have seen footage that can attest to this, however, if the ensemble cast is anything to go by, Goldman's claims seem more than realistic.
As well as Moore, newbies to the franchise Channing Tatum, Pedro Pascal, Vinnie Jones, Halle Berry and Jeff Bridges are also joining existing cast members Sophie Cookson, Mark Strong, Taron Egerton and Colin Firth. Elton John has even been confirmed to be starring in a currently unknown role. Now if that doesn't say fantastically crazy already... we're not sure what does.
Based on The Secret Service mini-series by Icon Comics, the first instalment – directed by now-returning filmmaker Matthew Vaughn – centred on an underground spy organisation that, after the death of one of its colleagues, recruits aimless yet promising young street punk Gary 'Eggsy' Unwin, just as a corrupted tech genius (Samuel L Jackson) vows to wreak havoc on the world. Having proved his Kingsman worth in the original, the follow-up is set to see Eggsy team up with American agency Statesman in order to save the world from their latest threat.
For more entertainment news follow A-List on Twitter @Alistinsider
© Copyright IBTimes 2023. All rights reserved.