Kingsman: The Golden Circle - Colin Firth's return confirmed in behind-the-scenes Instagram post
Narcos star Pedro Pascal shared the image on his account, alongside the caption: 'Hide behind Harry.'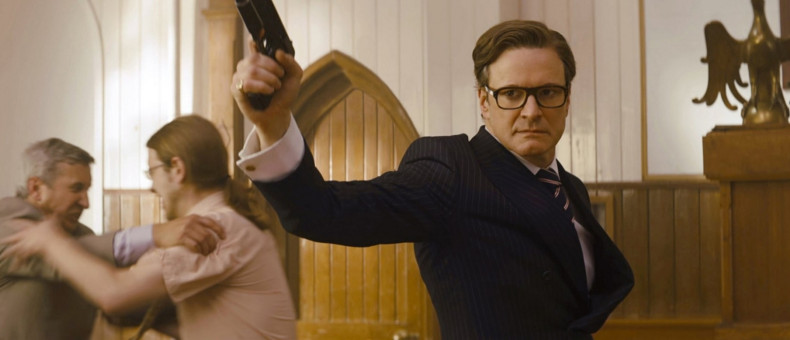 Looks like Colin Firth is reprising his role as well-mannered spy Harry Hart in upcoming sequel to 2014's smash hit Kingsman: The Secret Service after all after months of speculation and teasing from 20th Century Fox. Narcos actor Pedro Pascal – who will be seen in the new film as cowboy Jack Daniels – shared a behind-the-scenes snap alongside the British Oscar-winner, alongside the caption: "Hide behind Harry. #SafePlace #Kingsman2".
The pair are quite obviously in costume, what with Pascal some seriously western-inspired sideburns and Firth in Harry's typical white shirt, thick-rimmed glasses and red, white and blue striped tie. Pascal did not star in the first movie either, so it's certainly not a throwback image, therefore confirming that Firth will pop up in the film – officially titled Kingsman: The Golden Circle – at least in some capacity.
Now, this is the part where we say, if you haven't seen Kingsman: The Secret Service yet and you intend to before the sequel comes out then don't read on.
In the first instalment, Harry seemingly met his end at the hands of Samuel L Jackson's tech-tycoon Richmond Valentine, who was hell-bent on sending the world into a violent, deathly rage leaving behind a specifically selected elite. It looked as though Harry was shot in the head by the baddie while trying to thwart Richmond's plans, but a poster released back in April, first hinted that he may return as the eye wear had miraculously saved his life.
The artwork depicted that one lens of the spy-gadget glasses was blown out, as if the bullet fired at him made contact but with the frame rather than his face. The message behind the glasses also teased that Harry made a lucky escape: "Reports of my death have been greatly exaggerated."
As well as signing on plenty of familiar faces, including Edward Holcroft, Sophie Cookson, Mark Strong and of course, Taron Egerton returning as lead Gary 'Eggsy' Unwin, the eagerly-anticipated follow-up will feature a huge number of new names as well. Elton John, Channing Tatum and Jeff Bridges are all on board in unknown roles, while Julianne Moore and Halle Berry will appear as Poppy and Ginger respectively.
Directed by Matthew Vaughn and written by Jane Goldman, the film is currently slated for US and UK release on 16 June 2017.
For more entertainment news follow A-List on Twitter @Alistinsider