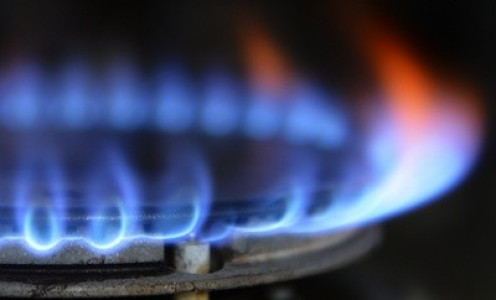 Householders hit by huge fuel hikes last year have been told to cut down on cups of tea and coffee by their energy supplier.
First Utility, which positions itself in its marketing as on the side of its customers, risked their wrath with a set of tips on energy efficiency. It's "5:2 Energy Diet" came months after it unveiled punishing 18% price increases for its top tariff.
As well as boiling the kettle less frequently, cash-strapped residents have been told to "go to bed early" and take group showers to save on hot water. First Utility insisted that adopting the 5:2 energy diet, "could be lots of fun" for customers and save an average of £154 a year.
The advice reads: "Shower together. It can save you £34 a year - just ask permission from the other person first!
"Opt for an early night. It's up to you what you do but putting out the lights and turning off the box can save you £18 a year - and it could be lots of fun.
"Cut down on tea and coffee and don't boil the kettle," the firm continues. "We won't debate the health benefits but simply staying away from a hot drink twice a week could save you approximately £10 a year."
Customers should also stop cooking hot meals in ovens and switch to microwave meals, instead, it suggests. "The microwave is a far more efficient way to heat food than the oven and cooking in bulk could save you £20 a year."
First Utility's 5:2 Energy Diet was criticised online on Twitter and by a company that helps energy customers find the best value deal for them.
A uSwitch spokesman told IBTimes UK: "This advice is clearly meant to be tongue-in-cheek, using humour to try to get across a more serious point about managing energy usage and costs. However, with householders struggling with heavy winter bills after years of price increases the joke may well fall flat.
"The reality is that there are real savings to be made through energy efficiency and substantial savings can be made by insulating homes and lofts properly. With energy bills at an all-time-high it's important that this message gets through to consumers."