A Gulfstream G-IV jet was forced to abort take-off after hitting a fish that dropped on the runway.
The "fish strike" happened at the MacDill Air Force Base in Florida in September last year, but has only now come to light.
According to the Tampa Tribune, the National Oceanic and Atmospheric Administration (NOAA) jet was preparing for take-off when the crew reported they had hit something.
They believed it was a bird and aborted the flight. After exiting the aircraft, however, there were no bird carcases in sight.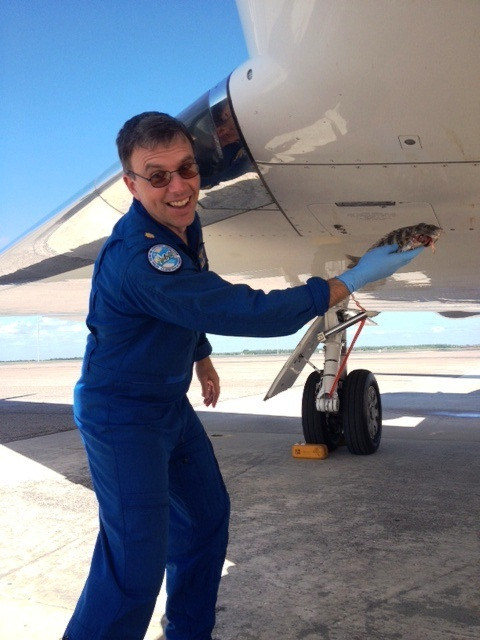 Instead, they discovered a fish.
"I found a fish on the runway," Air Force Base wildlife manager Lindsey Garven said. "It was a comical thing."
DNA testing results revealed it was a nine-inch sheepshead.
"This was the first fish strike we have had on base," Garven said.
Other animals to have died in aircraft-related accidents include a moose and a horse.
Nicholas Toth, lieutenant commander at the NOAA, said: "At first, we didn't believe the test results. There was no way we hit a fish during take-off. How does something like that even happen?"
According to Garven, the fish was probably dropped by a bald eagle.