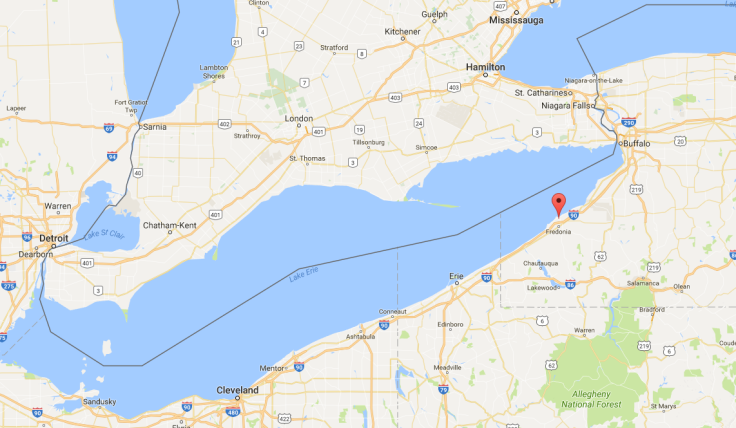 A commercial fisherman in Pennsylvania was arrested after his wife's body washed ashore with an anchor strapped to her torso and a gunshot wound to her head.
Christopher Leclair claimed to police that his 51-year-old wife had been sick and fell overboard. Karen Leclair's body was found by a fisherman on Tuesday (4 July) a few miles away from Dunkirk, New York, the New York Post reported.
Christopher is accused of binding Karen's body with nylon fishing rope and securing the anchor to her torso before dumping her body in Lake Erie. He reported his wife missing on 11 June and told police that she had been feeling ill and sitting on a bucket on the edge of his 52-foot boat, the Doris-M, when she fell overboard.
The 48-year-old told authorities he was not looking the moment she fell into the water.
However, surveillance cameras in Erie showed the couple leaving together on 10 June and Christopher returning alone, the Post reported. The following day, he was caught on camera getting the boat alone and returning alone.
According to the Post, Christopher's father Earnest Leclair was also charged in connection to the death for attempting to hide the revolver used to shoot her. Earnest reportedly moved the weapon from one hiding spot and hid it under a bed at the couple's home, where authorities found it.
Before Karen's body washed up, the Coast Guard spent more than $600,000 on a 30-hour search that covered 1,400 square miles, CBS News reported.
Christopher's attorney, Bruce Sandmeyer, told reporters that his client "is continuing to assert his innocence". Sandmeyer would not speak about the discrepancy between Christopher's account of his wife's disappearance and the surveillance footage.
According to CBS News, Christopher faces a preliminary hearing on 31 July. Prosecutors must prove they have enough evidence to push the case to trial.