A brutal prison riot between violent Mexican gangs leaves 28 dead in Acapulco
Riots between two rival gangs began around 4am on Thursday.
Authorities in Acapulco, Mexico have said that 28 people were left dead after two rival gangs had a huge fight in a state prison. Initially, security had reported only five deaths, but more bodies were found throughout the jail on Thursday 6 July.
Security spokesperson for Guerro state where Acapulco is located, Robert Alvarez Heredia, told media that the fighting started around 4am, with security later regaining control of the institution before more bodies were discovered.
The Associated Press reported Heredia saying that bodies were found in a cellblock and kitchen, amongst other areas of the prison which reportedly has 2,000 inmates.
Mexico's prisons are often cited as being overcrowded and unsafe. Some facilities are effectively run by gangs and inmates.
A prison riot in Monterrey left 52 dead on 11 February with several members of staff arrested and charged with homicide and abuse of authority.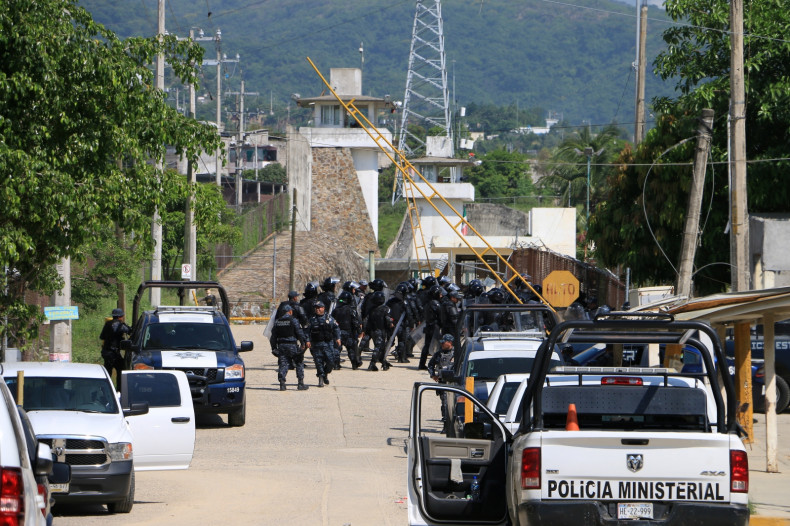 The riot is thought to be the deadliest in Mexican history and broke out when supporters of two separate drug gangs, Zeta 27 and Gulf Cartel, starting fighting.
The overcrowded Topo Chico prison had reportedly been taken over by Zeta 27 members, a gang which was also implicated in a riot that left 44 dead in 2012, after they allegedly colluded with guards to escape.
There have been a number of significant escapes from Mexican prisons in recent years, with 29 suspected cartel members reportedly tunneling out of a prison in Tamaulipas state in March 2017. The escape was similar to a 2015 tunneling by notorious drug kingpin Joaquin "El Chapo" Guzman, the second time he had escaped from a Mexican prison.