Fitbit Charge HR Features
Heart-rate monitor
Monochrome display
Auto sleep tracking
Call notifications
Works with Android and iOS
Fitbit Charge HR Review
Fitbit, along with Nike and Jawbone, were among the group of companies which pioneered the advent of the fitness tracker. Now however, the company is just one of dozens who are offering fitness trackers to customers with everyone from Microsoft to HTC getting into the game.
Add to that competition from smartwatches like the Apple Watch and it is clear that Fitbit has a challenge on its hands to make a success of its latest tracker, the Charge HR, whose main selling point is the inclusion of a heart rate monitor to help improve activity and sleep tracking.
---
Fitbit Charge HR: Design
---
The Charge HR is a relatively sleek wristband which combines a tiny rectangular monochrome display with a textured rubber strap. The strap is meant to be available in a range of colours (blue, purple and orange) but despite being on sale for a couple of months now, only the black version is currently available.
Unlike smartwatches like the Sony SmartWatch 3, you will barely notice you are wearing the Charge HR and the design is such that it suits both men and women I would contend.
The screen is small, but is sufficient for displaying the time, steps taken, distance travelled, flights of stairs climbed, heart-rate and even in-coming call notifications - though be warned that trying to see what is on the screen in direct sunlight is impossible.
You can cycle through the various pieces of information by pressing a small button on the left of the screen. You can double tap the screen to show the time quickly rather than pressing the button, but I found this feature worked rarely.
Fitbit has had a number of complaints that the Charge HR causes skin irritation and I did find that at times, when I was sweating there was a rash on my wrist, which is far from an ideal situation. Fitbit says to take care to clean the Charge HR regularly and not to wear it all the time.
Another irritation is the fact that the Charge HR, unlike many other fitness trackers, cannot be worn in the shower. At least that is Fitbit's recommendation though I did forget to remove it a couple of times and it doesn't seem to have damaged it. Swimming with the Charge HR is also not recommended.
---
Fitbit Charge HR: Features
---
The Charge HR is an activity and sleep tracker with the added benefit of a heart rate monitor - which is a bright LED on the underside that measures your heart rate by seeing the blood rushing through your veins.
The problem is that not once did I want to know my heart rate. I don't really care if it is slightly raised or lowered. The feature does however have the benefit that it makes activity and sleep tracking more accurate, but it would not be a deal breaker for me.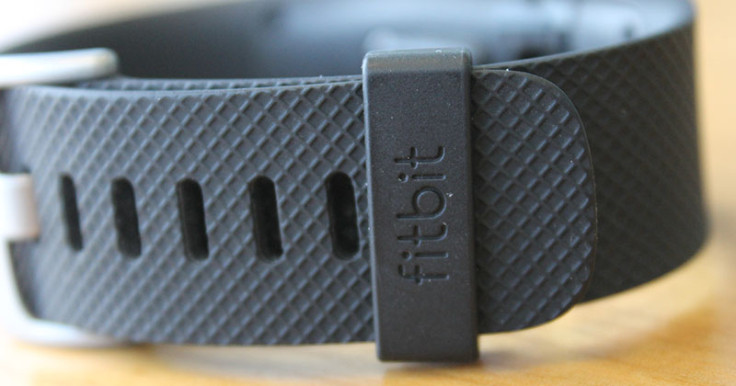 Of more benefit would be GPS, but unlike dedicated watches from the likes of Garmin and Polar - and Sony's latest smartwatch - the Charge HR lacks this feature. This means it is unlikely to appeal to serious runners who want to track their routes, pace and distance - none of which can be tracked by the Charge HR.
The Fitbit tracker does have a stopwatch feature however, which can be activated/stopped with a long press of the button. This allows you to track a range of activities from cycling to gym work through the Fitbit app.
Unlike previous Fitbit trackers, sleep tracking with the Charge HR is automatic, but aside from meaning you don't have to remember to switch it on, this feature is all but useless.
Sleep tracking in general on fitness trackers and smartwatches is close to pointless, as all you get is a graphical representation of how long you were asleep and if you woke up during the night but some are now using heart rate sensors to give you some more relevant feedback - sadly this is not the case with Fitbit.
The tracker does have a silent alarm feature where it vibrates, and this is handy, particularly if you sleep with someone waking up later than you.
While this is not a smartwatch, the Charge HR does offer one smartwatch-esqe feature in call notifications. With this switched on, any call coming to your phone will see the Charge HR vibrate and the name of the caller or their number appear on the screen.
---
Fitbit Charge HR: Software
---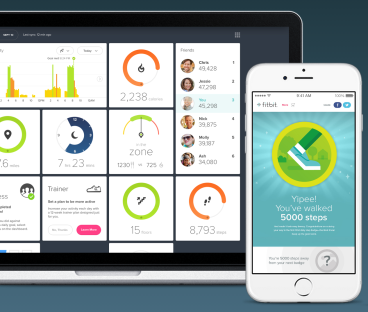 The Fitbit Charge HR is set up using the Fitbit app and is a relatively painless procedure. If you have an account already from a previous tracker, it will simply import all this information and you are good to go.
Otherwise, it asks for some personal information (height, weight, age, sex) and asks you to set a daily goal for yourself.
The app is one of the better-looking companion apps and makes it easy to see your activity and track your progress (or lack of it). If you really want to, you will be able to track your food and water intake, but this seems like too much work and requires you to manually input everything you eat everyday.
---
Fitbit Charge HR: Battery life
---
The big benefit of a fitness tracker over a smartphone is not having to recharge them every day or two. While not quite the seven day battery life of the Jawbone UP24, you will get five days of use out of the Charge HR and recharging it only takes a couple of hours.
The downside is that the Charge HR uses a proprietary charger so you won't be able to borrow a microUSB charger from anyone.
---
Fitbit Charge HR: Verdict
---
At £119 the Fitbit Charge HR is around the same price as the Jawbone UP24 was when it launched but that has now dropped to around £62 with Jawbone launching new fitness trackers just this week, including one which allows users to make payments with American Express cards.
Fitness trackers are available at much lower prices than the Charge HR and they are only going to continue to decline in price during 2015. Xiaomi, the Chinese internet company, sells its Mi Band for the equivalent of £8.50 in China and is set to launch in Europe and the US this year, bringing even more competition to the market.
Therefore it is a pity that Fitbit's Charge HR doesn't do more with its heart-rate monitor. The problem lies not in the data collected but in how that is used, analysis and interpreted to help the user improve their fitness.
Aimed at casual users rather than fitness freaks, the lack of advice and serious insight into your activity and sleep, mean the Charge HR is a missed opportunity.
Fitibit Charge HR Scores:
Design: 9/10 - Minimalist, simple and clean with colour options (once available) will be even more attractive
Build Quality: 7/10 - The skin irritation issue is a significant problem but otherwise the Charge HR is well built
Software: 9/10 - The app is clean and good-looking, presenting the data in a straightforward manner
Features: 8/10 - Activity tracking is good, sleep tracking is poor
Overall: 7/10 - This could have been so much more considering the inclusion of the heart-rate monitor and there are cheaper alternatives out there
The Good:
Simple and unobtrusive design
Clean and simple software
Decent battery life
The Bad:
Proprietary charger
Sleep tracking lacks real insight
Skin irritation