South African engineer wins Stockholm Water Prize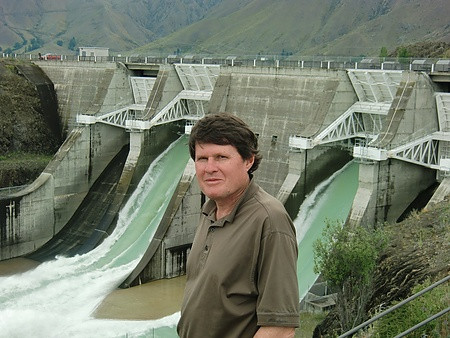 South African engineer John Briscoe has won the Stockholm Water Prize for 2014.
Briscoe was named the winner "for his unparalleled contributions to global and local water management, inspired by an unwavering commitment to improving the lives of people on the ground", the Stockholm International Water Institute said.
Briscoe, 66, was responsible for formulating the World Bank's 2003 Water Strategy.
"[The strategy] has had implications far beyond the water sector, helping to ensure that developing and emerging countries get a stronger voice in global governance," the institute added.
Briscoe said he had been affected by his upbringing in semi-arid areas of South Africa, where there had been an acute sense always of "turn off tap, don't waste water, water's expensive, water's difficult to bring, don't think it will always be there".
Briscoe did his undergraduate studies in civil engineering at the University of Cape Town and his PhD in environmental engineering at Harvard University in the US, where he still teaches.
UN Slams Egypt for 259 death sentences
The United Nations has slammed Egypt's sentencing to death of 529 alleged supporters of ousted president Mohamed Morsi.
A court in Minya, south of Cairo, issued its ruling after only two sessions. The defendants' lawyers complained that they had no chance to present their case.
Rupert Colville, spokesman for the UN high commissioner for human rights, defined the multiple death sentence as unprecedented and in breach of international human rights law.
"A death sentence may only be imposed after proceedings that meet the highest level of respect for fair trial and due process standards. A mass trial of 529 people conducted over just two days cannot possibly have met even the most basic requirements for a fair trial," Colville said.

Uganda: Congolese refugees drawn as boat capsizes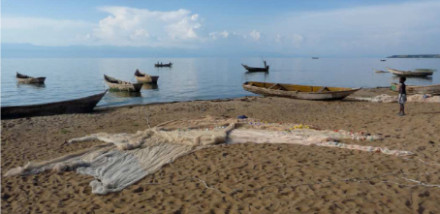 One hundred and seven people including 57 children were rescued after a boat capsized on Lake Albert, Uganda.
The boat was returning refugees from the Democratic Republic of Congo back home. The craft had a capacity for 80 passengers, but up to 250 people were on board, said officials.
Uganda's refugees minister Hillary Onek said the police, the military's marine units and civilian fishing boats were all involved in rescue operations.
The UN High Commissioner for Refugees Antonio Guterres said he was deeply shocked by the disaster.
"My thoughts are with those who have lost dear ones, and the survivors," he said.
Nigerian poet wins for paean to beauty of Sahara desert
Nigerian poet Tade Ipadeola has won the most prestigious writing award in Africa, the Nigeria Prize for Literature, with his collection of poems: The Sahara Testaments.
Ipadeola said the Sahara's true richness had been distorted by tragedy after migrants were found dead making the arduous crossing to start a new life in Europe.
"I wanted to show that it [the Sahara] is not just a barren wasteland," Ipadeola said. "The Sahara was the prime location for some of the greatest literature in the world."
Ipadeola, who trained as a lawyer, said he began work on The Sahara Testaments eight years ago. He tried to write in the afternoons and evenings after spending the days practising law in the southwestern Nigerian city of Ibadan.
Having realised that he would never finish the collection as long as he was working in law, he cashed in his savings and set out to explore the desert.
He went from Mauritania to Egypt and stayed with friends and acquaintances.
For the full interview with Ipadeola click here.
CAR violence 'terrifying', UN says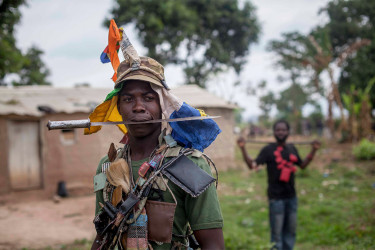 The United Nations' has said sectarian violence in Central African Republic remains at a "terrifying level".
UN High Commissioner for Human Rights Navi Pillay said that CAR was a country where people were killed, tortured, mutilated, burned and dismembered.
The conflict, which started in December, has pitted Muslim Seleka forces against Christian Anti-Balaka militias who have engaged in tit-for-tat violence that has resulted in thousands of deaths and 650,000 people homeless.
Pillay said she was deeply concerned about what she called the international community's slow response to the CAR's crisis. Humanitarian aid efforts were deplorably underfunded.