Five former US presidents reunite for hurricane relief as Lady Gaga makes surprise performance
President Trump also made a recording which was played during the concert.
The five living former presidents of the United States made a rare joint appearance at a benefit concert for communities affected by Hurricanes Maria, Irma and Harvey.
Barack Obama, George W Bush, Bill Clinton, George HW Bush and Jimmy Carter attended Saturday evening's event as they reunited publicly for the first time since 2013.
They took part in the benefit concert named Deep From The Heart: The One America Appeal, at Reed Arena at Texas A&M University in College Station.
President Donald Trump appeared in a taped video message to the concertgoers, hailing the resilience of the American people following the devastation of this year's deadly hurricanes. He also called the efforts of his predecessors ''tremendous.''
He said: "To Presidents Jimmy Carter, George H.W. Bush, Bill Clinton, George W. Bush and Barack Obama, Melania and I want to express our deep gratitude for your tremendous assistance.
''This wonderful effort reminds us that we truly are one nation under God, all unified by our values and our devotion to one another."
A White House official said that the current US president was "honored to be given an opportunity to participate in relief and recovery efforts.''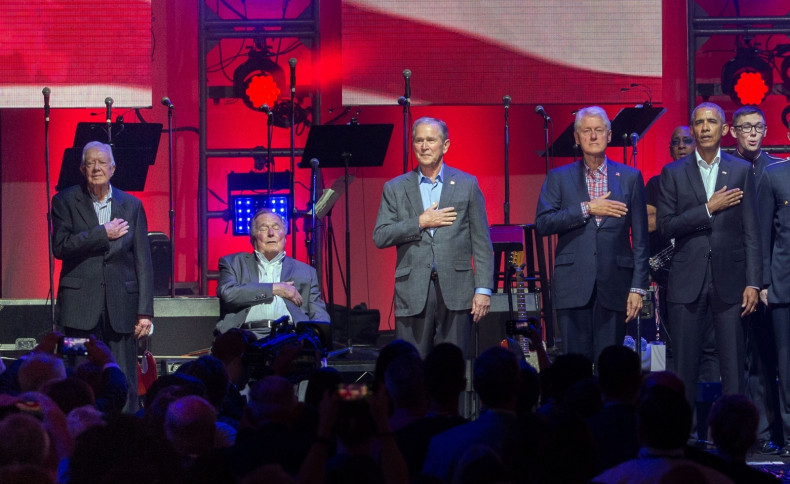 They added that Trump "encourages all Americans to be as generous as they can in helping storm survivors through this difficult time."
The star-studded concert featured performances from rock and country musicians including lyle Lovett, Robert Earl Keen, Sam Moore and Yolanda Adams. Lady Gaga also made an appearance and tweeted: "Nothing more beautiful than everyone putting their differences aside to help humanity in the face of catastrophe. #OneAmericaAppeal".
After her suprise performance, she announced that she would make a $1m donation and that a ''mental health and emotional trauma surviving program'' would be set up for hurricane survivors.
Obama also tweeted: ''Tonight the ex-Presidents are getting together in Texas to support all our fellow Americans rebuilding from this year's hurricanes. Join us.''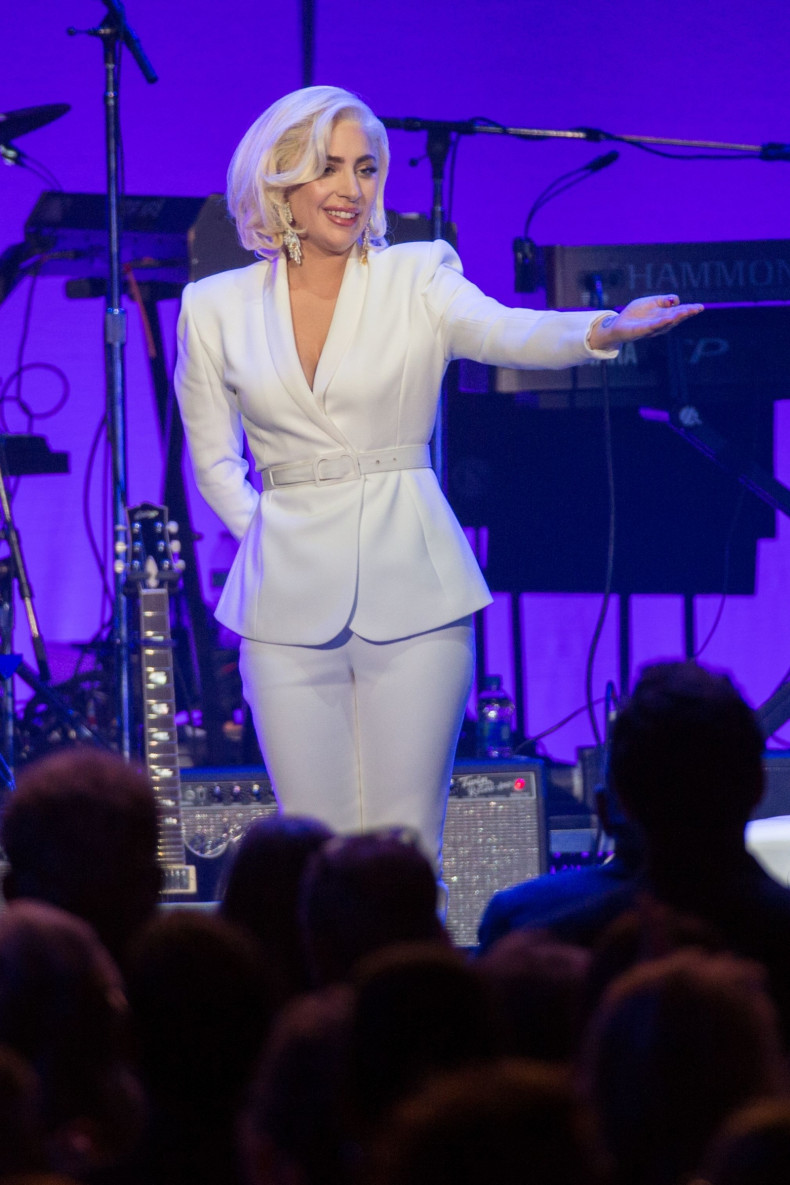 The fundraising appeal has so far raised $31m (£24m) for the relief effort. Hurricanes Harvey and Irma are expected to cost the US between $150 (£113) and $200 billion (£151bn) in combined property damage, cites the Moody's credit ratings agency.
87 people lost their lives to Irma in the US and its territories, while the US death toll from Maria stands at 24, all in Puerto Rico.