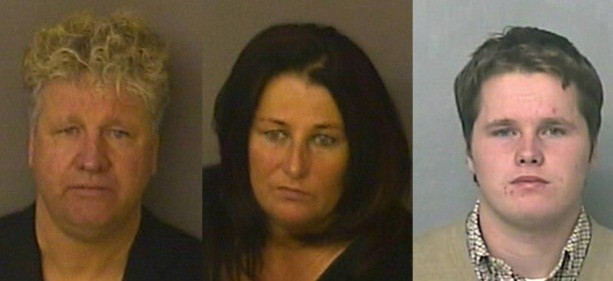 Five member of the same family have been found guilty of using vulnerable people as forced labour and subjecting them to beatings and assaults to terrorise them into working.
William Connors, 51, his wife Breda (Mary) Connors, 48, their sons John, 29, and James, 20, along with son-in-law Miles Connors, 23, were all found guiltily at Bristol crown court and convicted of conspiracy to require a person to perform forced or compulsory labour.
Following a year-long investigation, 19 people were rescued from sites in Gloucestershire, Leicestershire and Nottinghamshire. The five defendants will be sentenced on 17 December.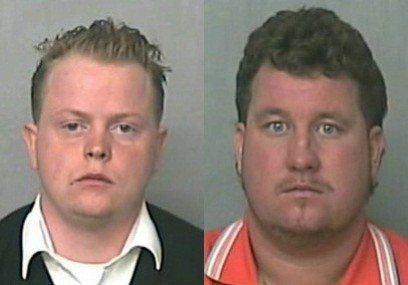 During the three-month trial, the courts heard how the family would pick up men, usually homeless or drug addicts, and force them to perform a range of building and manual labour jobs across the country.
The men would be housed in squalid conditions as the family, who ran a paving and patio business, moved around the UK.
The men received as little as £5 for their work and were beaten up and had their benefits stolen. They were also often required to carry out humiliating tasks such as cleaning out toilets used by their bosses.
They were beaten with belts, brooms and shovels, as well as being kicked and punched. The court also heard how one of the workers had a hosepipe shoved down his throat, and the men were often made to strip and be subjected to "hosing-down sessions" with freezing water.
Christopher Quinlan QC, prosecuting, told the court: "It caused fear in the men.
"Not just themselves being assaulted, but to see the others - if you see one of your colleagues being beaten, you knew what to expect.
Control and dominance
"It was a clear and unequivocal demonstration of control and dominance of one set, the family, over another.
"If you compare and contrast the lifestyles of the workers and bosses it is like comparing a Maserati versus a clapped-out Zephyr."
The court heard how the workers were forced to scavenge for food from dustbins at supermarkets and use a bucket or woodland as a toilet.
Det Ch Insp David Sellwood said after the hearing: "The family generated significant wealth off the backs of some of the most vulnerable in society and we are delighted that they have finally been held to account.
"The rescued men had been victims of the Connors family for up to 30 years; many were 'institutionalised' and did not recognise themselves as being victims."
Ann Reddrop, head of the Crown Prosecution Service South West Complex Casework Unit, said: "The five members of the Connors family who stood trial were charged with offences involving the serious mistreatment of people who, because of their personal circumstances, had little option but to continue to remain with the offenders.
"The defendants used violence to prevent the victims leaving them or from alerting the authorities to their treatment. They forced them to undertake physically demanding work for long periods. They did not pay them for their work and took advantage of their vulnerable situations."