The five most successful horror movies of all time
It has become one of the rare horror 'remakes' that has surpassed its predecessor.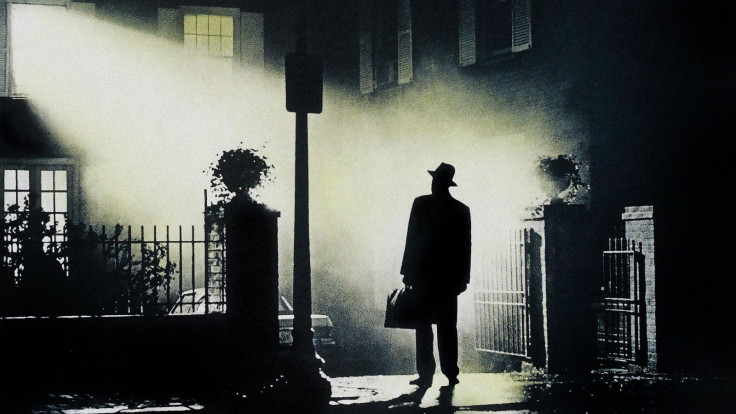 At its very best, there is no film genre that can inflict a more visceral, heart-pounding experience than horror.
Whether you're the type who's prone to loudly shrieking in a packed cinema, someone who quietly peeks at the screen through clenched fingers, or even one of the insufferable "I didn't find it scary" brigade (you absolutely did find it scary, stop kidding yourself), horror movies offer a unique form of entertainment.
When it comes to box office success, this is both a blessing and a (spooky) curse.
Some movie-goers will flee in terror at the mere mention of a trip to see the latest scare-fest, while others flock to the next ghoulish and/or gory flick like menacing crows to an unsuspecting playground.
With the latest cinematic imagining of Stephen King's It gripping audiences in terror like no other film in close to a decade, IBTimes UK has taken a look at the most successful horror movies of all-time based on worldwide box office gross, at the time of writing.
Before we kick off the scare-filled selection, it's worth noting that we are only counting traditional, classic horror films in this top five list. As such, Steven Spielberg's blockbusting masterpiece Jaws ($470.6m) and middling sci-fi/thriller/Will Smith vehicle I Am Legend ($256.4m) both miss out.
1. The Sixth Sense (1999) - $672.8 million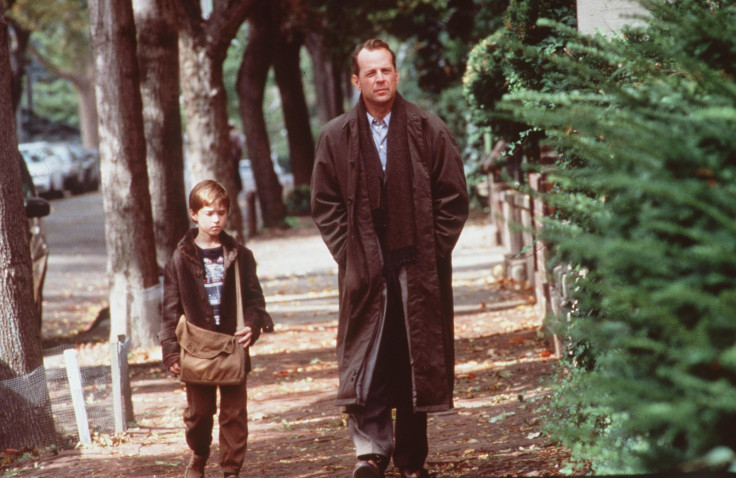 "I see dead people."
It turns out that The Sixth Sense's most famous line, uttered by its clairvoyant nine-year-old star, also reflected its audience: At the turn of the millennium we all saw dead people too - lots of times.
Both hauntingly sad and just plain old haunting - Cole's encounter with a deceased young girl/vomit-spewing spectre is equal parts bone-chilling and heartbreaking. The Sixth Sense's supernatural mystique, not to mention the hubbub surrounding the film's infamous twist ending, M Night Shyamalan's big-time debut smashed box office records and sits just outside the top 100 highest grossing films in any genre.
2. It (2017) - $480 million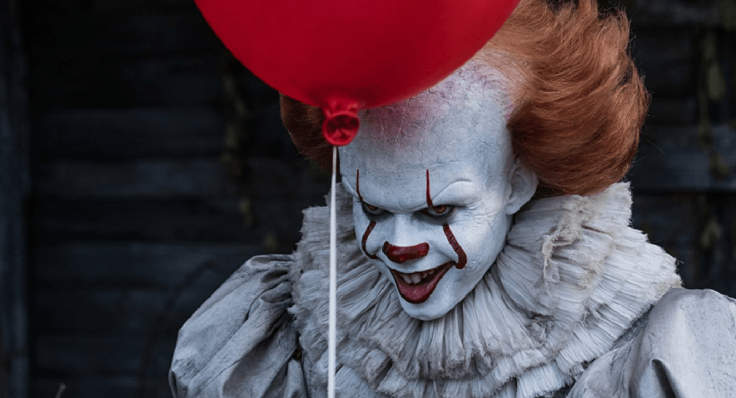 A surprise box office behemoth, It is one of the rare horror 'remakes' that surpasses its predecessor in almost every regard.
Andy Muschietti's version of It floats away from the beloved, but inescapably clunky 1990s miniseries and instead refocuses on King's source material, while also bringing the Loser's Club into an 80s setting.
Bill Skarsgård's take on Pennywise the Dancing Clown is an unsettling delight throughout, as is the entire adolescent cast who struggle to survive against their own fears, the sins of their parents, and a big-domed circus hand who wants to eat them.
Buoyed by a resurgent wave of nostalgia for Stephen King-esque coming-of-age tales with a side-order of creepy monsters thanks to Netflix's Stranger Things, It cracks the top five and is still trucking along in cinemas at an impressive pace.
It: Chapter Two has a lot to live up to.
3. The Exorcist (1973) - $441.3 million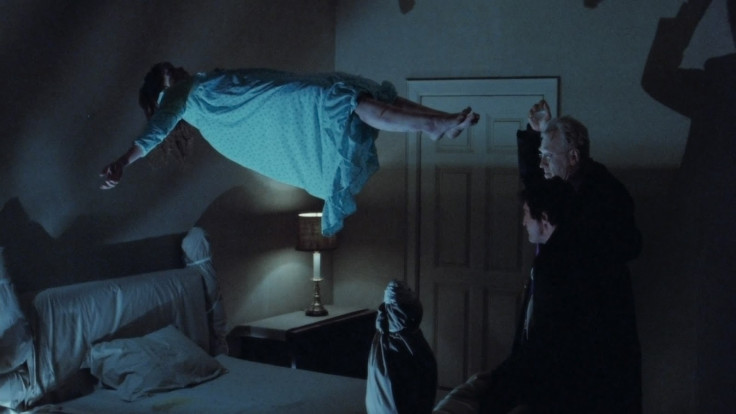 A masterpiece from start to finish, The Exorcist is commonly regarded as the greatest horror film of all-time, and for good reason.
William Friedkin's adaptation of the best-selling novel of the same name has influenced countless movies tackling themes of faith, science and love over the years, but The Exorcist is still the gold standard thanks to its spectacular performances, cinematography, and iconic sequences, with most revolving around Linda Blair's Regan MacNeil as she endures increasingly disturbing episodes of psychosis as a malevolent demon takes hold of her mind and body.
Of course, it was those same scenes - the spinning head, the bit with the cross, "your mother sucks c***s in hell" - that led to numerous classification hurdles, particularly in the UK where it was banned from sale on VHS for just over a decade. The ban was eventually lifted in 1999.
Perhaps because of its unwarranted reputation as an anti-religion, gross out-fest, The Exorcist pulled in millions during its later theatrical runs across multiple cuts.
4. Signs (2002) - $408.2 million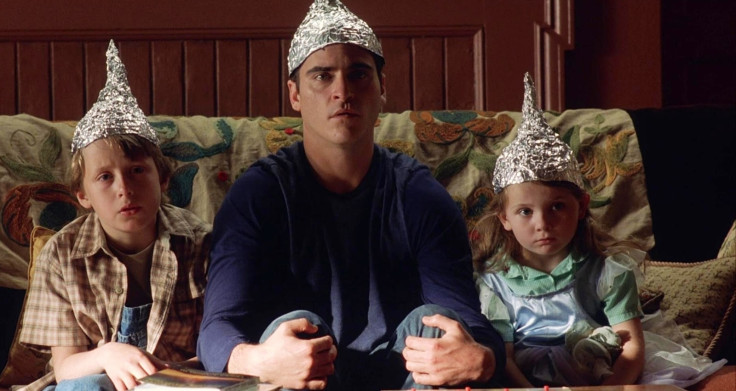 M Night Shyamalan's second entry in the horror hall of fame is far less fondly remembered than his first, but after mega-hit The Sixth Sense and Unbreakable, a future cult classic, audiences were drooling at the prospect of another twisty tale from the Indian-American director.
Signs is a sci-fi/horror hybrid where the mysterious appearance of a bunch of ominous crop circles signals the start of an extra-terrestrial home invasion. It's based on an isolated patch of farmland occupied by a former priest (Mel Gibson), his younger brother (Joaquin Phoenix) and his two children.
Those waiting for the big twist were left wanting this time around, but Signs still has its moments - as long as you're not squeamish about fingers.
5. Hannibal (2001) - $351.7 million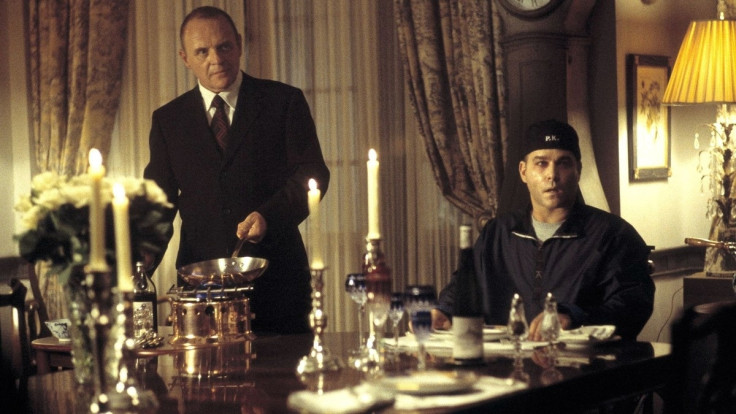 A highly anticipated sequel to an Oscar winner, the chance to see Sir Anthony Hopkins reprise his most famous role, the continuation of the story of one of cinema's most intriguing, devilishly quotable serial killers - what could go wrong?
As far as the box office is concerned, the answer is not much, as Ridley Scott's Hannibal, the follow-up to the late Jonathan Demme's The Silence of the Lambs, raked in just under $80m more than its 1991 predecessor. Critics and many fans of the original however, took the movie to task for swapping the taut thriller-chiller vibe of Lambs for an altogether more shlocky tone and shallow plot.
The writing was on the wall from the start, starting with the mixed reception for the Thomas Harris novel on which Hannibal is based. The book's more divisive themes and moments (romance.. really?) took some of the blame for the adaptation's troubled pre-production, which eventually lead to Demme and Jodie Foster's departure, with the latter's co-starring role as FBI trainee Clarice Starling taken over by Julianne Moore.
After two prequels that were somehow even worse, the Hannibal name was somewhat redeemed by a Mads Mikkelsen-starringTV series that ran from 2013-2015 over three seasons.
Now if you'll excuse me, I do wish we could chat longer, but I'm having an old friend for dinner.
Box office figures courtesy of Box Office Mojo. All figures not adjusted for inflation.
© Copyright IBTimes 2023. All rights reserved.