Five People Shot in Bangkok Election Protests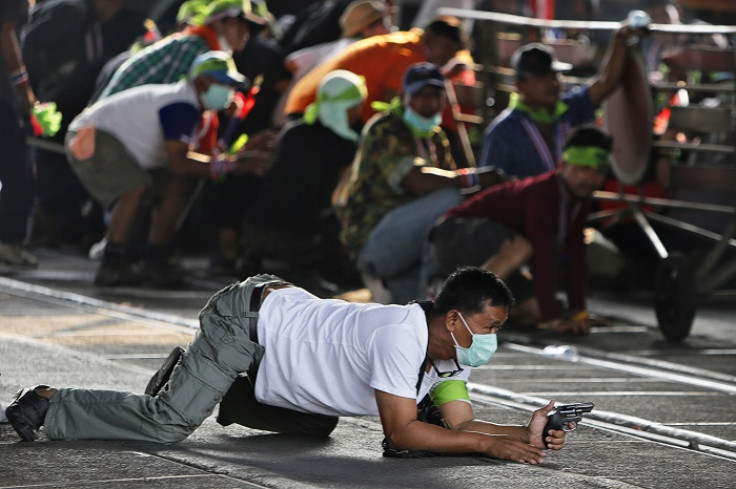 At least five people have been injured by gunfire in Thailand's capital Bangkok, as anti-government clashes intensify ahead of Sunday's election.
Demonstrators were blockading a building where ballot papers are being stored when gunshots were fired into the crowd, injuring a number of protesters and forcing passers-by and reporters to run for cover.
An official from Bangkok's Erawan Emergency Centre said one victim was apparently shot in the chest and rushed to hospital.
Two other victims were reportedly injured in two explosions in the north of Bangkok, where supporters of embattled Prime Minister Yingluck Shinawatra had gathered to ensure Sunday's election takes place without incident.
The army said it plans to increase the number of troops on Bangkok's streets during Sunday's polls, while around 10,000 police will be on patrol.
Shinawatra's opponents, who are calling for the Puea Thai Party leader to step down, have vowed to disrupt the election by attempting to prevent ballot papers from reaching polling stations.
Thailand's main opposition Democrat Party has boycotted the election and called for the ruling government to be replaced by an unelected "people's council".
Pro-government groups, known as "red shirts", have been ordered to monitor the poll but not to confront protesters.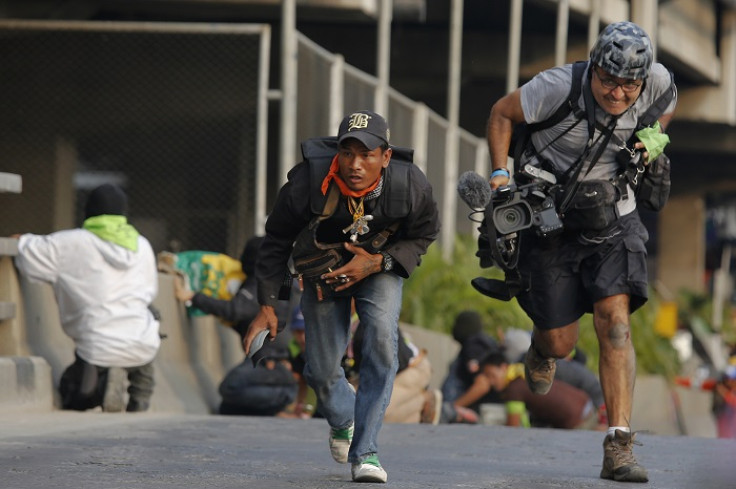 Yingluck called the election in a bid to quell the civil unrest that erupted in November after the Thai parliament's lower house supported a controversial bill that would have allowed Yingluck's brother, former Thai premier Thaksin, to return from exile.
However, the imminent election has done little to placate protesters, who have continued to take to the streets and attempted to stop advance voters from casting their ballots last week.
One election commissioner predicted that 10% of polling stations will not be able to open on Sunday.
The disruption to candidate registration means the election will not be able to deliver enough MPs for a quorum in parliament, so by-elections will be needed before a government can be approved.
© Copyright IBTimes 2023. All rights reserved.