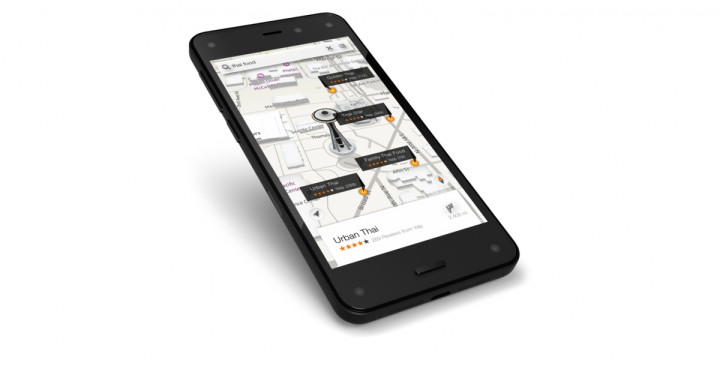 The fact that Amazon launched a smartphone on Wednesday evening in Seattle was not much of a surprise, but the fact the phone will cost the same price as the iPhone 5s or Galaxy S5 means it will have to offer something extraordinary to tempt people away from names and brands they know and trust.
And it doesn't.
This is not Amazon's first piece of hardware. It already has the incredibly successful Kindle ereaders, its range of Kindle Fire tablets and its recently-launched Fire TV set-top box.
The problem this time around however is that Amazon is entering a market so crowded that it makes the London Tube at rush hour look like Blackpool beach in the dead of winter.
The smartphone market is hugely saturated with dozens (if not hundreds) of manufacturers producing hundreds (if not thousands) of smartphone models every year.
Apple and Samsung are the only two companies making any real money from the market, with most other manufacturers struggling to live off the crumbs left by the two tech giants.
And so, Amazon has chosen now as the time to enter this market, with the launch of the Fire Phone which promises direct access to the company's online stores, a unique 3D interface, free photo storage on Amazon's cloud and a price tag which puts it head-to-head with the iPhone 5s, Galaxy S5 or LG G3.
Even with its global reach, it is going to be difficult for Amazon to break into a market where competition is so fierce and here are five reasons why I think it will fail:
---
Price
---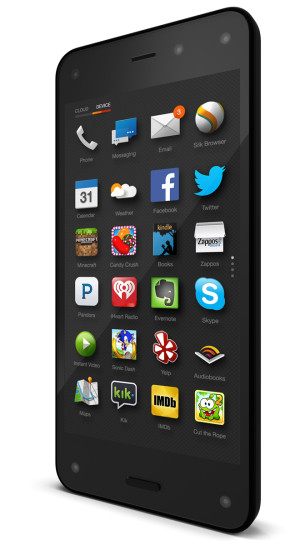 The biggest surprise of Amazon's announcement was that the Fire Phone will cost $199 on a two year contract or from $649 unlocked. UK pricing has yet to be announced, but on the basis of the US pricing we can see that the Fire Phone will cost about the same as the premium smartphones on the market today.
That means in the UK the Fire Phone will likely cost £500+ to buy direct from Amazon.
Amazon has built its hardware business on selling devices at cost price (or even below) and recouping profits from the content sold through them (ebooks on the Kindle for example). This time around however Amazon CEO Jeff Bezos says the Fire Phone is a really premium phone and that the company has "packed a lot of hardware and expensive material in."
The problem is that while I'm sure Bezos is right, and the phone is packed with expensive material, by pricing the phone like this, Amazon has lost what would have been its main selling point.
Launch a great £300 phone and Amazon's Fire smartphone had a chance to sell in big numbers, but at this price I can't see it selling that many.
---
Apps
---
As it has done with its Kindle Fire tablets since launch, Amazon has used a heavily forked version of Android to run on the Fire Phone.
This means that there is no access to Google Play, with users only getting access to apps available through Amazon's own Appstore.
While there are now over 200,000 apps available in Amazon's repository, this is just a fraction of the millions available on Android's Google Play store and Apple's App Store.
While developers will be invited to port their Android apps to Amazon's platform (a relatively straightforward process) it remains to be seen how many will do so, and how many will include the new 3D feature which Amazon is opening up to all apps.
Windows Phone has struggled to grab a significant slice of the market since it launched three years ago, with most putting the lack of apps down as a main reason why people haven't embraced Microsoft's platform - and Amazon could be facing the same problem.
---
3D Gimmickery
---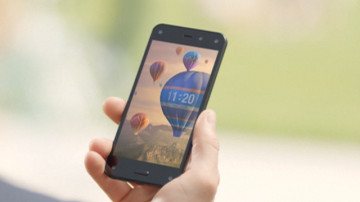 One of the big problems on iOS 7 when it launched was that a lot of users reported a seasickness due to the parallax effect on icons and the home screen. The problem was so bad that Apple introduced a fix for it in iOS 7.0.3.
Now we have Amazon with its Dynamic Perspective interface, which uses a combination of software and hardware to create the 3D effect with four low-power cameras and four infrared LEDs used to detect the position of a users' head in relation to the screen.
As well as a 3D interface, the system allows for a series of gestures to be used to navigate, including a tilt-to-scroll gesture and the possibility of games developers integrating the system into their apps.
The problem is that no matter how well the system works - and by all accounts it is well implemented - it will just end up seeming like a gimmick, which most users won't use after an initial testing.
---
A small voice in a crowded market
---
Amazon is an e-commerce giant. It is a huge name in the world of books and ebooks. It is even a known quantity when it comes to tablets.
In the smartphone world however, it is a complete unknown.
Yes the Amazon name will count for something, but with Amazon entering a market already crowded with dozens of manufacturers, the chances of succeeding and becoming a serious player are slim.
Amazon will be able to put its smartphone in front of its hundreds of millions of customers, but considering the phone is initially only going on sale in the US, and only on one network, the size of the audience is limited.
It is hard to know how many phones Amazon will need to sell for it to be considered a success, especially if the company follows its normal practice of small margins on hardware.
---
People don't want a cash register in their pocket
---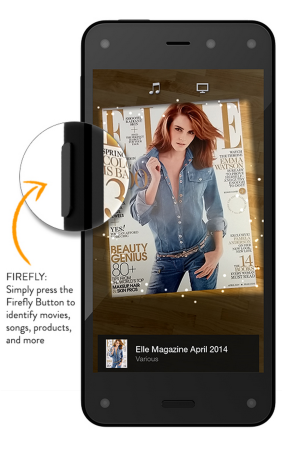 One of the big selling points of the Fire Phone is a little button on the side of the device which launches the Firefly service.
While Amazon says it will allow users to digitise printed text or act like Shazam for films as well as music, what the service is really about is linking people with Amazon's multiple online stores.
Point the camera at any product you see, and Amazon will use the power of its cloud to recognise it, and direct users to the product on sale in what has become known as the Everything Store.
Capture a song? Firefly will point you towards Amazon's streaming service. Watching a film? Firefly will recognise the individual scene, and allow you to continue watching from that exact point on your smartphone using Amazon's film streaming service.
Add to this the prominence given to Amazon's own app store, music services and an offer to give new customers a 12 month Amazon Prime membership, and it is clear that Amazon sees the Fire Phone not so much as a smartphone, but just another way to get people to buy stuff from their various services.