Thousands of migrants and refugees stranded on Greece's border with Macedonia are facing further misery as unrelenting rain turns the muddy fields into huge puddles of filthy water. Up to 14,000 men, women and children have been living in deplorable conditions at the makeshift camp in the no man's land on the Greek side of the border.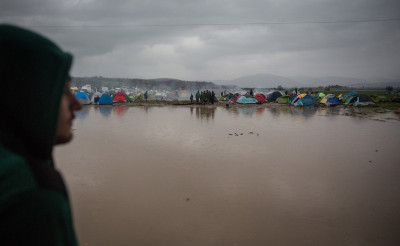 The United Nation refugee agency spokesman at Idomeni warned that the camp's squalid conditions had become a health risk. "This population has been in this unhygienic situation, in this misery where you have a lot of young children. We are talking about 10,000-12,000 people, around 4,000-5,000 children, so in this situation they are vulnerable people and there are risks of anything," said UNHCR spokesman Babar Baloch.
"We have heard doctors talking about respiratory issues, gastro, bloody diarrhoea, and many, many more issues. What this population needs is proper shade and shelter. They should be offered to be taken to camps sooner otherwise the problems will increase," he added.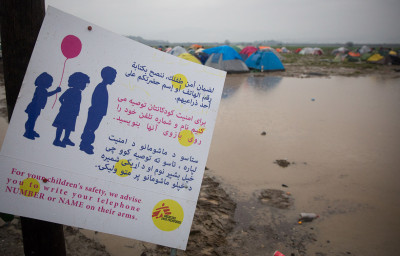 Hundreds of migrants have left the border camp and are heading on foot towards an opening in a frontier fence dividing the two countries. The group, which includes dozens of children, is heading east towards a river that crosses the border, about 5 kilometres (3 miles) outside Idomeni. They refused to turn back at a Greek police cordon outside the camp.
Three people drowned while trying to cross a river close to the Greece-Macedonia border swelled by heavy rain, police in Macedonia said.The bodies of two men and a woman were found in the river early on Monday (14 March), a police spokeswoman confirmed.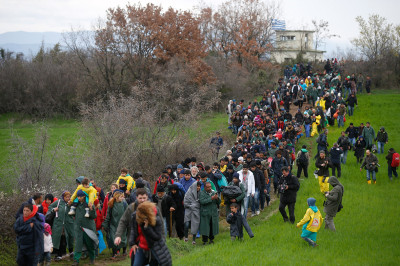 Greece has stepped up efforts to relocate migrants from the border 'tent city' to sheltered camps elsewhere, but the despairing refugees have refused to leave, hoping that an EU summit scheduled for 17-18 March might result in the border being reopened.
Thousands are stuck along the route through the Balkans that saw more than a million leave the Middle East via Turkey, through Greece on their way to wealthier nations of Europe in 2015. Refused permission to move onward, they are caught between changing entry rules and living in dire conditions in small, donated tents.