Syria's 3.7m children born since start of conflict could be 'lost generation', Unicef warns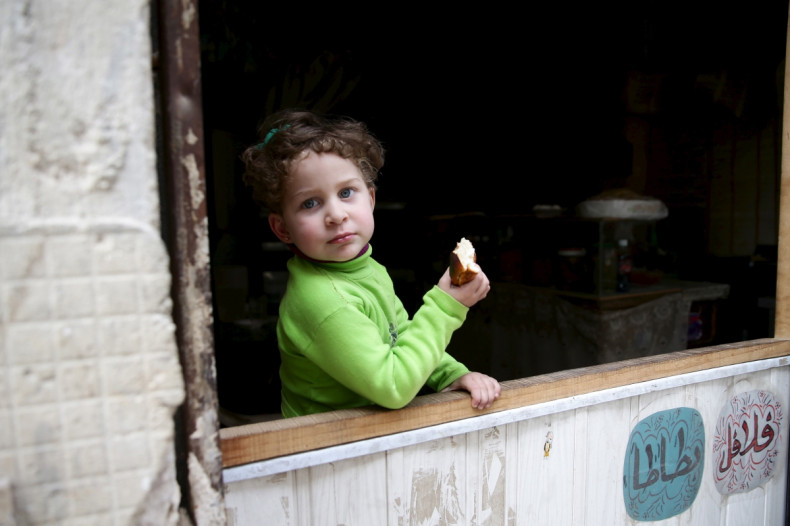 An entire generation of children in Syria risks being lost unless there is a significant international response, the United Nations children's agency Unicef has warned in a report that coincides with the fifth anniversary of the start of the conflict. Its report said that since March 2011, 2.9 million children have been born inside Syria and at least 811,000 in neighbouring countries.
In addition, some 15,525 unaccompanied and separated children have crossed Syria's borders, and 306,000 Syrian children are termed refugees. The extent of the suffering is illustrated by the figure that some eight million children inside Syria and in neighbouring countries are in need of assistance.
"Addressing the needs and rights of all children affected by this conflict is essential if we are to avoid the loss of an entire generation, and decades of development progress," the report by the UN children's agency said.
The country riven by conflict has deteriorated in terms of development which has been pushed back four decades. Since 2010, it has gone down 23 places on the Human Development Index, three million jobs have been lost and four out of every five people in Syria – including seven million children – live in poverty.
Children's rights
Unicef said that more than 200,000 children live in areas in Syria under siege and at 2.1 million children inside the country and 700,000 outside its borders, are not in school. A developing concern is how armed forces are recruiting children by offering them gifts and salaries of up to $400 a month (£278, €360), with some as young as seven joining up.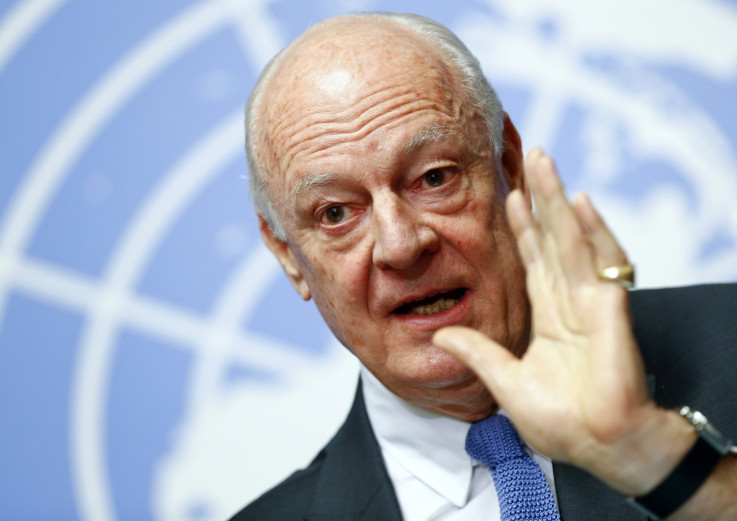 Staffan de Mistura speaks to the media in Geneva on 14 March
Reuters
"These children are receiving military training and participating in combat, or taking up life-threatening roles at the battle front, including carrying and maintaining weapons, manning checkpoints, and treating and evacuating war wounded," UNICEF said.
In a statement, Chair of the UN-supported Humanitarian Taskforce on Access in Syria, Jan Egeland said: "The consequences of the colossal abuse of children's rights in Syria could outlast the war itself by decades. How can we expect Syrian children to grow up respecting international law, and upholding it, if the rule of law failed them at their greatest moment of need?"
The report is released as diplomats and Syria's warring sides gathered in Geneva for UN-brokered peace talks in the first diplomatic intervention since Russia began air strikes in September 2015. Staffan de Mistura, UN Syria envoy described the talks as a "moment of truth" and if there were no political transition, there would be a return to war.
There have been clashes over the agenda and division between the western powers with the regime which has said that removing Bashar al-Assad would be a "red line" in the talks.